Evolution Live Blackjack
Pull up a seat at one of the most popular Blackjack games - Evolution Live Blackjack. This casino classic has been superbly adapted to the world of online casino gaming, with the ability to join on the action at any time in at a live seat with players from around the world.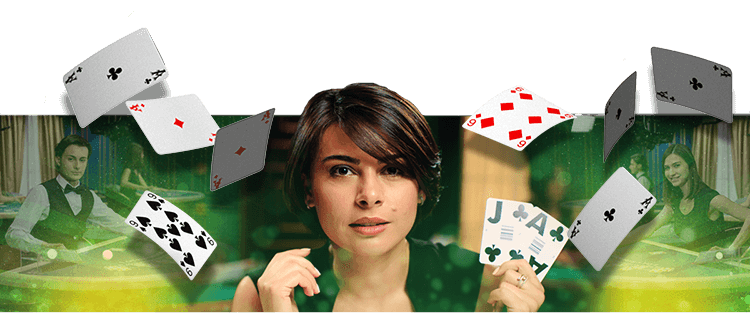 About Evolution Live Blackjack
The game takes place in a real game studio, with a live HD video and audio stream allowing players to see and hear everything unfolding in real-time. Dealers look and behave professionally at all times and add to the authenticity and feeling of being in a real live casino yet from the comfort of home. Tables and the gaming environment look nothing out of the ordinary, and are what you'd expect if you visited any premium casino. The simple tables come in many colours and are clean and organised whilst the game's eight decks of cards clearly display card values without needing to squint. What makes Evolution Blackjack special, however, is its clever integration of digital assets such as animations and customisable options that simply aren't available at a live table.
Evolution Blackjack Gameplay
For those that have played Blackjack before, Evolution Live Blackjack is a no-frills experience that puts you directly into the familiar action you'd expect at any live casino. For those that have yet to experience this casino classic, it's a great way to learn the game and to potentially big at the same time. All players are first presented with options for which table they'd like to sit at. The most popular version, 7 Seat Blackjack, is frequently filled up during the peak hours, so arrive early or switch to Infinite Blackjack in the meantime where unlimited players may join at any time. Other game modes are available, but the majority of players prefer the 7 Seat Blackjack mode or Infinite Blackjack whenever tables are full. For convenience, Evolution Live Blackjack is available across tablet, mobile, and desktop and looks great on all three.
Evolution Live Blackjack Rules & Stats
Blackjack is an old casino favourite that's gained plenty of attention online since it plays the same except with added functionality and ease of betting due to digital functionality. For those that have never played, Blackjack is a game in which players must assemble a hand of cards that's worth more than the dealer's but without going over 21. All players are given 15 seconds to place their wagers, after which the dealer begins dealing the cards. Betting is fully digital and can be adjusted or placed using simple, on-screen bets. A Blackjack (A and any card of a value of 10) pays 3:2 and dealers must stand on a 17.
Special Features in Evolution Blackjack
There are two special features in Evolution Live Blackjack that will likely be familiar to online Blackjack players: Perfect Pairs and 21+3 betting. There are also Bet Behind and Insurance bets, where players bet on other players or that the dealer won't have a Blackjack whilst showing an A as their upcard. Perfect Pairs: a bet on which the player anticipates that their first two cards will be a pair. 21+3: enjoy poker? 21+3 bets are made on the player's first two dealt cards and the dealer's upcard. If those three cards form a poker-style hand, players can win big depending on the hand.
Play Evolution Blackjack
For novice and veteran Blackjack players alike, Evolution Live Blackjack has so much entertainment to offer. For a completely real experience, it's as good as if not better than being at a physical casino, and superbly captures all the excitement, thrills and fun of one of the world's favourite casino games. Evolution Blackjack is one of the most popular online Blackjack games, so come see what the excitement is all about.