European Blackjack Gold
European Blackjack is the original game of twenty-one played at first in Europe then exported overseas to North America and elsewhere where it began to differ in its rules. Microgaming has an eye for detail and authenticity in their casino games, and European Blackjack Gold certainly lives up to this reputation.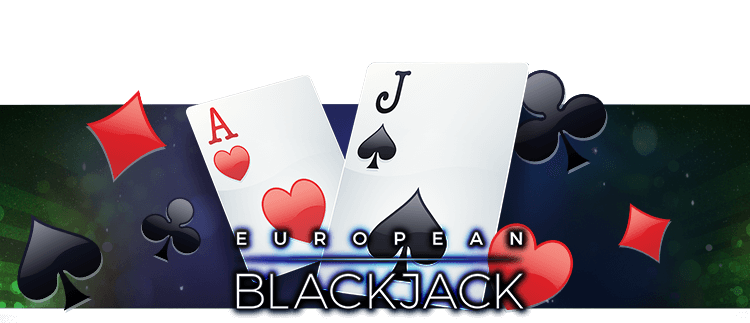 About European Blackjack Gold
With its slightly different set of rules, European Blackjack is a nice change of pace from most other forms of online Blackjack. What's so great about this version is that it stays true to the original yet adds more functionality and features thanks to Microgaming's Gold standard of games, which take tried and tested classics and improves their playability without sacrificing in terms of gameplay. In terms of aesthetics, Microgaming once again manages to create an immersive gaming experience. All action takes place on the frontal view, the dealer's table. The table itself, as well as all of the cards, are clearly labelled and visible at all times with animations leaning more conservatively rather than having a flashy approach common to many other online Blackjack games.
How to Play European Blackjack Gold
It's quite easy to get into European Blackjack Gold, but learning the complexities of this variant may take some time. Luckily, instructions and payouts are made clear to players in case any confusion arises.
Simply start the game, pull up a seat, and place wagers with the game's intuitive user interface which allows for simple betting options at the click of a mouse button. For convenience and portability, this game is available on mobile, tablet, and desktop.
Rules & Stats
For those who have never played European Blackjack, it resembles standard Blackjack at its core yet differs in a few key areas. For starters, European Blackjack requires all players to place bets before any cards are dealt. The player is dealt two cards, face down, whilst the dealer is dealt one card, face up, and another card face down. In European Blackjack, the dealer's face down card is only revealed at the end of the round and the dealer is not permitted to check for a Blackjack should an Ace be the face up card. Furthermore, dealers must hit on any hand worth 16, and they must stand on any soft or hard 17 (a 17 which may or may not include an Ace, such as a 6 and an A). Surrendering is not permitted either, which means that once you've placed your initial bet, that's it. This adds an element of risk to the game that may take some getting used to. Another key difference is that players can only split their hands if the two cards are identical. For example, a J and Q, although both worth 10 each, cannot be split into two hands. Only 2 J's or 2 Q's would be permitted in this example. Lastly, Double Down bets are only available on hard 9, 10, or 11 value hands. Double Downs involve doubling the stake, drawing an additional card from the shoe, then standing on that hand value.
Play European Blackjack Gold
Sometimes simplicity is best, especially whilst learning a version of Blackjack that has all sorts of strategies that differ from traditional Blackjack games online. So pull up a seat and enjoy a few rounds of European Blackjack Gold. It's a refreshing change that can add variety and complexity to a familiar casino classic.