The Best Slots Online At Gaming Club Canada
Online slots are consistently among the most popular games in online casinos around the world, and Canada is no exception. From the exciting gameplay and fantastic visuals of the latest video slots to the thrilling potential to win big cash prizes, there are many reasons why players enjoy the online slot gaming experience.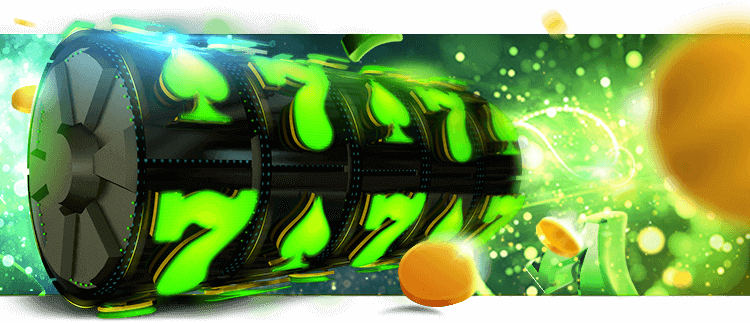 Play Real Money Casino Slot Games
If you want to play real casino slot games then naturally you want to play at the best online casino. This is precisely where Gaming Club comes in, thanks to our fantastic bonuses, service and huge choice of video slot games from leading developers. The functionality, graphics and special features speak for themselves, and you'll soon see why playing slots online at Gaming Club is an experience not to be missed.
A Huge Library of Video Slots
To be the best choice for online slots in Canada, we knew we had to offer every kind of variation of the spinning reel games. With that in mind, we've brought an enviable portfolio together, including the full Microgaming slot games catalogue made up of Classic, Video and Progressive Jackpot titles covering every theme imaginable.
From much loved favourites to the latest and greatest new casino slots titles, our collection is vast and has something for everyone. And whether you want to play slot games for fun at home, or take the best mobile slots for a spin when you're out and about, we have you covered.
Make sure you take the time to explore all the slot gaming titles on offer. Perhaps you'll find your next favourite, or discover future classics when you play some of the best new video slots around. Whichever games you take for a spin, you can rely on our online casino with the highest returns on the market. And don't forget, when you take advantage of the latest casino bonuses, VIP slots offers and promotions here at Gaming Club, you can bet with more and have the chance to win even more!
Getting Started With Online Slots
Most players are familiar with how online slots work, but if you've never played before then don't worry. Slot games are perhaps the easiest of all casino games to get started with and you can find out more about how they work in our guide to online slots. Whilst the latest video slot games are packed with special features, at their heart they are very straightforward. Simply place your wager and hit the button to spin the reels. When the reels come to a stop, matching certain symbols delivers wins of varying amounts, or activates bonus features within the game. A lot of slots also include a handy 'autospin' feature so you don't need to continuously press the spin button to keep playing. Slots are completely random, meaning every player has the same potential chance to win. And unlike other casino games such as blackjack, there is no skill or strategy required when playing slots as they are games of pure chance.
Feature Packed Bonus Slots
Many online slot games of the modern era include a range of exciting features such as bonus games, free spins, wilds and multipliers that help players to win more. Usually triggered by certain combinations of symbols, or when the player collects enough special icons as part of the regular game, special features found in video slot games add a whole extra dimension to the experience which makes these games incredibly engaging and exciting to play.

Bonus games often enable players to win additional cash as part of play, while features like scatter symbols and wilds can help make the most of every spin by substituting for symbols required to hit the jackpot or land a winning combination.
Play Classic Reel Slot Games
Classic slot games closely resemble the original casino slot machines seen in Las Vegas during the 1960s and 1970s, when they made their first appearances after proving popular in the bars around Brooklyn and San Francisco. As well as simple, classic symbols that are instantly recognisable, these games usually have fewer paylines, reels and special features than their more modern-styled counterparts.
Simple to understand and great for players looking for that classic casino charm, the selections that are on offer are always very entertaining. Spin these reels when you are just starting out and getting used to how online slots work, or when you feel like simplifying your session at our online casino.
Be Thrilled By Video Slots
Video slots are named after the casino games that first used screen based rather than reel based technology, which allowed much more complex themes to be used as well as many more paylines, reels and special features. Free spins rounds and side games are seen in every one of these titles at Gaming Club, and they are generally make up the majority of available slot games at casinos online.
Each video slot game is usually based on a central theme, which inspires the graphics, soundtrack and often the side games. This makes them some of the most immersive entertainment you can find at online casinos, with the advanced visual displays and processing power of today's technology and devices truly transporting players to other worlds. From animals, fantasy, jewels and exotic locations, to sci-fi, western and official movie tie-ins, the range of themes for online slots is truly immense.
Go Big With Progressive Jackpots
For players looking for an opportunity to win a truly life changing amount of money, progressive jackpots slots are hard to ignore. These cumulative rewards work by linking all games on the progressive network together. A portion of every wager placed by every player is added to the central pot until someone is lucky enough to win it. As you can probably imagine, progressive jackpot games are incredibly popular and it's not uncommon for the jackpots on offer to reach into the millions of dollars. The potential for a life-changing win adds another level of thrills to what are already some of the best online casino games to play anywhere. Start trying out Gaming Club's full selection of slot titles and find your own favourites!