Canada's Most Impressive Progressive Jackpots
The difference between living an ordinary life and living the dream shared by most players in Canada could be as simple as a spin of the reels! Enjoy chances to make your dreams come true when you play slots with progressive jackpots at Gaming Club Casino. If you thought you knew what excitement was before now, you are in for an eye-opening surprise.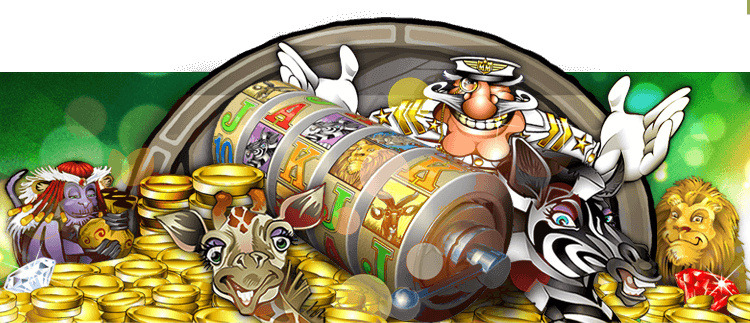 Eyes On the Prize
If you are new to online gaming you may be wondering what makes progressive jackpots so gosh-darn special. After all, a jackpot's a jackpot, isn't it?
Well, that depends entirely on whether the amount is fixed or not. As wonderfully generous as fixed top payouts can be, they do not come anywhere near those that get progressively bigger with every bet you place. We are not making this up, and the counters above the reels of our progressive games are proof of this. Gaming Club Casino is where you can find the best of those available in Canada, so come play with us.
Find Your Favourite Games
Among our online slots that offer progressive jackpots are the world record-breaking Mega Moolah, as well as Treasure Nile, Major Millions, and Cash Splash. When you play them, you get more than chances to win an amount that could easily be in the multi-millions.
You also get to enjoy engaging themes such as reels with a vintage feel, adventures in the African bush, and the magic and mysteries of Egypt. What makes them even more exciting, however, are special features that can pack a whole lot more action into your gaming sessions. You could see Wilds substitute for other symbols to help form winning combinations, Scatters trigger Free Spins, or multipliers increase paytable payouts. Give them all a try, and find your favourite.
Play At Your Leisure
It is not our style, here at Gaming Club, to tell you when you can enjoy the spine-tingling suspense of playing slots for the biggest and best progressive jackpots available in Canada. When and where you play is entirely up to you.
Like our other casino games, those in this category are optimised for Android and iOS mobile devices. This puts you in the driving seat, even if you happen to be standing in a queue at the supermarket.
Quality All the Way
Each of our online slots with progressive jackpots offer you the unbeatable quality that sets Microgaming apart from the rest. This is immediately obvious from the high standard of the graphics, animation, and playing action.
Even more important, however, is the certified RNG that ensures every spin could be the one that pays out the coveted jackpot. Find out if that spin will be one that you make at Gaming Club Casino.