Enjoy Canada's Top Online Table Games
The passion, the power, and the thrill of the most legendary table games ever created are ready and waiting for you at Gaming Club! Find your favourite tables and be part of the action at our Canadian casino online.
If you enjoy playing Blackjack, Roulette, and other traditional favourites, you are going to love the treatment Gaming Club has given games that have entertained players for centuries. Find a table, take a seat, and immerse yourself in the best gambling environment this side of Vegas, all in the comfort of your own home.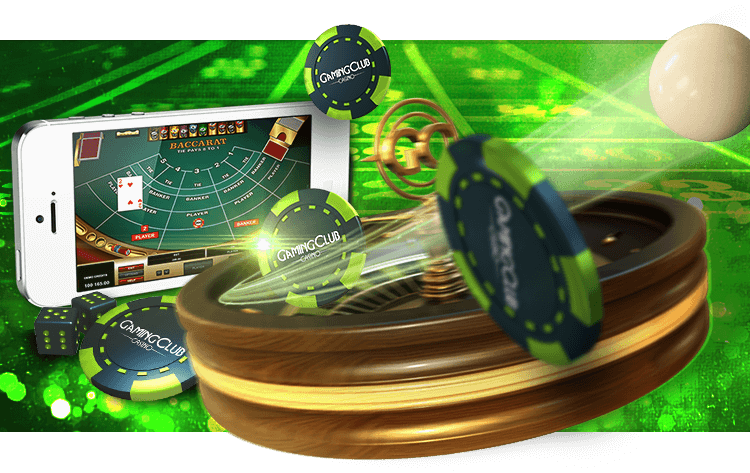 Blackjack Online
Arguably one of the most widely played table games in Canada, Blackjack has so much to offer players. You get to decide what moves to make as you try get to a score of 21 points, and you can even use strategy to help you make those decisions.
If you would prefer a typical setting in which to try beat the dealer, you can play at our tables. However, if you are in the mood for something different, check out our live Blackjack Party table, where the interactions, the lights, and the music, add to the fun of the game. Take the action further, and give yourself more chances to win, by placing side bets. You also have the option of a Bet Behind function and pre-decision bets.
Roulette Online
The popularity of the best Roulette in Canada knows no bounds. Every day, more players are discovering just how easy and how entertaining it is to play this simple yet sophisticated table game with us.
Our casino platform, much like our mobile casino for Android, iOS, and other devices, offers a selection of variations. You can find classics such as the European, French and American versions. Among them are Double Ball and Mini editions, as well as others. Place outside bets, inside bets on where you think the dealer will find the ball in the wheel.
Baccarat Online
The power of Baccarat is being rediscovered by scores of players in Canada, thanks to Asia's decades-long love affair with this most notorious of table games. At Gaming Club, you can play the card game in its standard form, or in the same style in which it is offered in Macau's glitzy casinos.
See the action from all angles when you play Multi-Camera Baccarat, or opt for the Squeeze edition. You can use different roads to decide on betting decisions, and you can increase your chances of winning by placing side bets.
Unforgettable Gaming Action
The action you can enjoy when you play table games at Gaming Club is unforgettable. Experience the power of it for yourself with utmost convenience on computer or mobile device.
If you ever need a break from the table games, peruse the collection of other casino games, including online Roulette, Video Poker, slots, and more. Play to win with us.