Classic Blackjack Gold
If it ain't broke, don't fix it. Microgaming's incredibly popular hit game Classic Blackjack Gold takes all of the pure excitement of live Blackjack gaming and adapts it nicely to the online world without adding superfluous bells and whistles that often detract from the authenticity of the game itself.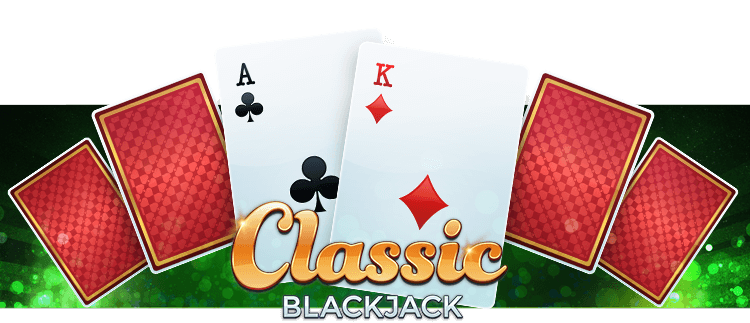 About Classic Blackjack Gold
Simplicity is the name of the game here. Often, many developers go overboard with flashy details and bonus features that come across as distracting. For those looking for a straightforward Blackjack experience that focuses solely on the game and nothing else, Classic Blackjack Gold is an ideal choice. The game is digitally rendered and looks as you would expect.
A standard green Blackjack table is front and centre whilst cards are detailed yet highly legible from a distance. Betting chips are located on the bottom of the screen and don't need to be fumbled around with as in live Blackjack. Simply click the bet amounts and it's added to your stake. Animations are simple and straightforward, without any flashy additions.
How to Play
Classic Blackjack Gold is offered at online casinos seemingly everywhere due to its widespread popularity and excellent reputation for high returns. Simply load the client, pull up a seat, and start placing bets at the click of a mouse button. Once in the game, the user interface allows bets to be placed instantly and all commands are intuitive. There are options as well that can be customised for added convenience. Microgaming develops a lot of casino and slot games and has a great reputation for creating clear, easy to understand user experiences, something that really adds to the appeal of these games and sets them apart from their live casino counterparts. Anyone that's new to Blackjack will find Classic Blackjack Gold to be welcoming and rewarding. It's a great game to learn the strategies of a standard single-deck game of twenty-one, from which players can move onto more exciting or higher stakes Blackjack as they please. For veteran Blackjack players, there's no fussing about and the action comes quick and fast.
Classic Blackjack Gold Rules & Stats
Learning to play Classic Blackjack Gold is learning to play standard Blackjack. It's that simple. The only notable difference with Classic Blackjack Gold is that it's played with a single 52-card deck instead of two or more, which is common in both live casinos as well as online. What does this mean for players? More odds against the house, that's what. The only specific rules that players should know about, which are often standard in other online Blackjack games, are as follows: Blackjacks pay 3:2, which is higher than what most other single-deck Blackjack games offer. Insurance bets are permitted and pay out at 2:1 One Split is possible per game. Double Down is possible on hard 9, 10, or 11. Dealers stand on hard 17.
Play in Classic Blackjack Gold
It's certainly appropriate to give this game the title of classic, since not only is the game adapted from a true casino classic but this game is itself a genuine online version of the same game we all know and love. Whenever you want to play, whether relaxing at home or out and about on your mobile, Classic Blackjack Gold puts a high quality blackjack experience right at your fingertips.