Blackjack Strategy: Doubling Down
If you're interested in learning more about blackjack strategy, then doubling down is an important play to be aware of. While presenting a level of risk, doubling down is a blackjack move which offers a lot of excitement. So let's take a closer look at all the 'need to knows' relating to doubling down - such as what doubling down is, how it works, the rules, and some strategic advice - read on!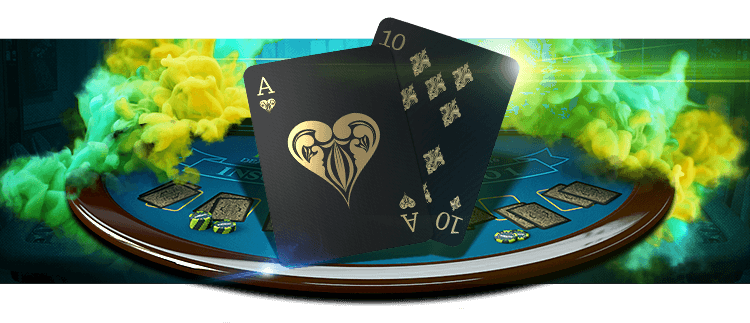 What Is Doubling Down?
Doubling down involves the player doubling their initial bet after receiving their first two cards.
A double down can be risky, as you are betting twice as much on your hand, and if you lose it could end your betting. But if you win, you will double your profits.
How Doubling Down Works
The first step to doubling down is for the player to signal. This is done with a tap or click when playing online, or with a movement of chips (equal to the initial wager) when playing in land-based casinos.
After the dealer has acknowledged your request to double down, he or she places an extra card across your initial two cards. This is a sign that the 'double down process' has ended, and you will now not be permitted to do anything further with your hand. So the total of the three cards is the hand that you are playing, with no more hits (you can't ask for any more cards).
Rules For Doubling Down In Blackjack
It is important to note that doubling down is not always allowed in all blackjack games. Therefore if doubling down is something that you want to use, it's important to check that it's available in the game before you start playing.
Some blackjack games will permit you to double down for an amount which is less than the initial bet - that is, you can still 'double down' in the same way, but you don't have to match your first bet.
Another variation of the doubling down rule is that some games only permit doubling down on a total of 9, 10 or 11, whereas at other tables (both online or land-based) you can double down on any total you choose.
As well as doubling down, it's important to have a good understanding of blackjack rules before you start playing. While the general rules are the same from game to game, there are often game specific rules and features which, when playing online, will be clearly listed within the game's interface.
Doubling Down On Hard & Soft Hands
One area to pay attention to with regards to doubling down is hard and soft hands. A soft hand is a blackjack hand of two cards which contains an ace (which has the value of 1 or 11), while hard hands consist of two other cards (with no Ace).
Doubling Down On Soft Hands
You don't need to 'count cards' in the manner of blackjack professionals, in order to know when doubling down on soft hands can be profitable. From the dealer's perspective, the two cards which aren't favourable are 5 and 6. For this reason, players should always double down against these two numbers if they have anything from a soft 13 to a soft 18. If the dealer's up card is a 4, this can also be a good situation to double down in if you hold anything from a soft 15 up to a soft 18.
If you have an Ace and a card from 2 to 4, it can be a good idea to simply hit, rather than double down. That's because there are fewer chances of you ending up with a high hand.
Doubling down on hard hands
When your total is 9, you should double down when the dealer's up card is between 2 and 6 (that is, any card lower than 7, including the Ace). This must be a hard rather than a soft 9 - including combinations such as 4 and 5, 3 and 6, and 2 and 7. If you have a soft 9, it is always better to stand, irrespective of what the dealer's up card is.
If you have a hard 10 or 11, this is also an advantageous position in which you would be wise to double down, If the dealer has a total which is lower than yours. A hard 10 or 11 would be any two cards which make 10 or 11 that don't include an ace (2-8, 5-6, 2-9, 4-7, 3-7, 4-6, 3-8).
Doubling Down And House Edge
Whether or not an online casino platform operates the doubling down rule in their blackjack game can affect the house edge, depending on the way in which the rule is applied. It has been calculated that:
Permitting doubling down after splitting reduces the house edge to -0.42 per cent (by 0.13 per cent).
Only allowing double downs on hands of 10 or 11 increases the house edge to -0.76 (by 0.21 per cent).
Dealer's Bust Percentage When Doubling Down
One statistical element which can help you to figure out when doubling down is a good idea is the dealer's bust percentage from each of their possible up cards. These percentages should not be seen as a replacement for the sound doubling down strategies outlined above, but they can be used to illustrate and confirm why these strategies are a good idea. The first figure we give is the dealer's up card, and the second is the bust percentage for that hand. Please see them below:
Dealer's up card - Bust %
2 - 35 per cent
3 - 37 per cent
4 - 40 per cent
5 - 42 per cent
6 - 42 per cent
7 - 26 per cent
8 - 24 per cent
9 - 23 per cent
10 - 23 per cent
Ace - 17 per cent
Doubling Down FAQs
Now that you know more about doubling down, let's dig a little deeper and look at a few common queries pertaining to doubling down:
Can I Double Down After Splitting?
On most online casino platforms and land-based casinos you will not be permitted to double down after splitting. But that's not to say you won't come across some online platforms which do allow it. If you are allowed, exactly the same strategies outlined earlier in this article should apply.
Should I Always Double Down On 11?
The short answer to this is yes, as you can increase your chances of making money in the game.
How Many Cards Will I Receive When I Double Down?
You should remember that you will get one, and only one, extra card when you double down in blackjack.
So that's everything you need to know about doubling down. The best way to perfect the method is to put it into practice during your next game. Whether you're a fan of classic video blackjack or prefer to try your hand playing live blackjack online, your use of doubling down strategies can certainly become savvier over time as you play the game more.