Blackjack Strategy: Side Bets
If you play blackjack, you need to know about side bets, because they can add excitement to the game, and potentially increase your winnings.
Many players like to take advantage of side bets to bring an extra element to their game, and they can certainly be a useful part of a blackjack strategy when used correctly.
So, let's run through the essential facts on making side bets in blackjack, including the different types of side bets that there are available and what they mean in practice.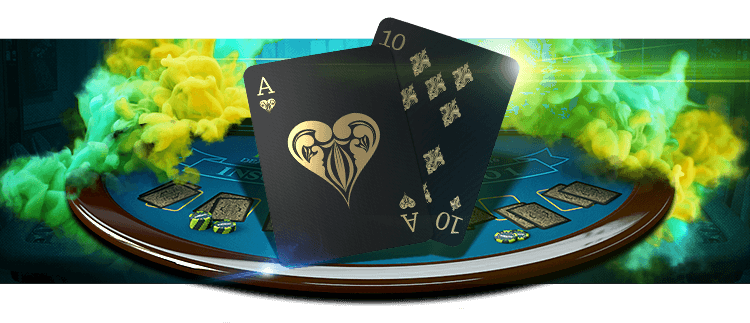 What Are Blackjack Side Bets?
Side bets in blackjack refer to additional bets which are placed, usually at the beginning of a hand, on events additional to the outcome of the main game. There are a number of different side bets with the most popular being Insurance bets, 21+3 and Perfect Pairs.
How Do Side Bets Work In Blackjack?
Side bets generally entail predicting which cards a player, and in some cases the dealer, receives. Side bets are made before cards are dealt, and it is important to note that the success of side bets comes down to chance, as opposed to skill. There are, however, some techniques that will allow you to choose the best side bet combinations.
Why Make Side Bets In Blackjack?
Players can be attracted to blackjack by the relatively low house edge. Savvy players can come up against a house edge of approximately 0.5 per cent. If you are a less experienced player and are playing badly, you can still expect the house edge to rise only to about 2 per cent. It should be understood that while there is a relatively low chance of taking significant losses, there is also a small chance of big wins.
What side bets provide is the opportunity to play for higher wins at longer odds. The house edge rises to 10 per cent or more with side bets, making for some enticing options.
Most Popular Side Bets In Blackjack
Before placing side bets, it's important to make sure you're aware of the blackjack rules for the specific game that you're playing. Not all games offer all types of side bets, but this is something that will be explained clearly in the game information if you're playing online. So let's take a look at some of the most popular blackjack side bets which you'll generally be able to make.
Remember - you can typically see the odds for each side bet in one of the drop-down menus on screen when playing online blackjack, or on blackjack tables themselves when playing in a real-life casino. It is in your interests to check these odds before you start playing, as part of a sensible blackjack strategy.
Blackjack Perfect Pairs
Perfect Pairs is one of the three most common side bets in blackjack. You can trigger a payout on this side bet if you are dealt one of these variations of two of a kind; coloured pair (12:1), with two cards of same value and colour; mixed pair (5:1), with two cards of the same value but with a different colour and suit; and perfect pair (25:1), with two identical cards.
Note that the house edge for Perfect Pairs will vary according to the number of decks which are used, and the payout in the respective casino and table. For this reason, house edge can vary from 2 per cent to over 10 per cent.
Blackjack Insurance Bets
The commonest blackjack bet of all, Insurance offers you the ability to cover yourself against blackjack, in the event that the dealer has a face-up ace. An Insurance side bet requires half of your original stake, and if the dealer has blackjack, the payout is 2:1. The Insurance has the effect of reducing the house edge.
Blackjack 21+3
The third of the main side bets, 21+3 involves the dealer's upturned card and two cards from the player. It pays out for the following combinations; flush (5:1), with all cards suited; straight (10:1), with all consecutive cards; three of a kind (30:1), with the same rank of mixed suits; straight flush (40:1), with consecutive cards of the same suit; and suited triple (100:1), with three of the same card.
As with other side bets, the house edge will be dependent on how many decks are used. With four decks, house edge works out as 8.78 per cent. Five decks is 7.81 per cent, and six decks is 7.14 per cent.
Place Side Bets When You Play Online Blackjack
That's the wrap on our guide to side bets in blackjack. If you have the appetite for bigger wins, why not make use of these options?
With a range of blackjack titles here at Gaming Club including classic video blackjack as well as the best live dealer blackjack titles around, it's the perfect opportunity to incorporate side bets into your gaming experience. And don't forget, we have generous 100% cash back casino offers when you register, giving you even more chips to use when perfecting your blackjack skills.
Blackjack Side Bets - Best Of The Rest
There are also numerous other side bets which can be fruitful to know about. Here we outline them:
Over / Under 13
This side bet pays even money when the total of the player's cards are successfully predicted, as more or less than 13. When the total is exactly 13, most of the time these bets will lose, although some casinos do allow specific bets on 13.
Royal Match
A side bet which pays 5:2 for player's suited cards, with 25:1 for suited king and queen.
Lucky Ladies
A bet which pays out when a player's cards total 20 - an unsuited 20 will pay 4:1, a suited 20 will pay 10:1, a matched 20 of same suits and rank will pay 25:1, a pair of Queen of Hearts will pay 200:1, and a pair of Queen of Hearts when the dealer has blackjack will pay 1,000:1.
Super Sevens
Paying out when sevens feature in a player's cards; one seven will pay 3:1, two unsuited sevens will pay 50:1, two unsuited sevens will pay 100:1, when the third card dealt is also a seven this pays 500:1 if unsuited or 5,000:1 if suited.