Play Live Caribbean Stud Poker at Gaming Club Casino
It may have something to do with those turquoise waves lapping at beaches the colour of white gold, but life is lived at a different pace in the Caribbean. All those easy-going vibes under a tropical sun oppose the intensity of the nightlife and entertainment spots of the islands, and it is that same crazy and cool contrast you can experience by playing Live Caribbean Stud Poker at Gaming Club.
This online casino game, a 5-card draw variant that was developed at a Caribbean casino resort in the 1980s, is one of the easiest ways to enjoy the high-intensity thrill of Poker without getting bogged down by betting stages. Play the game with real dealers at our Live Casino, and take the action to the max.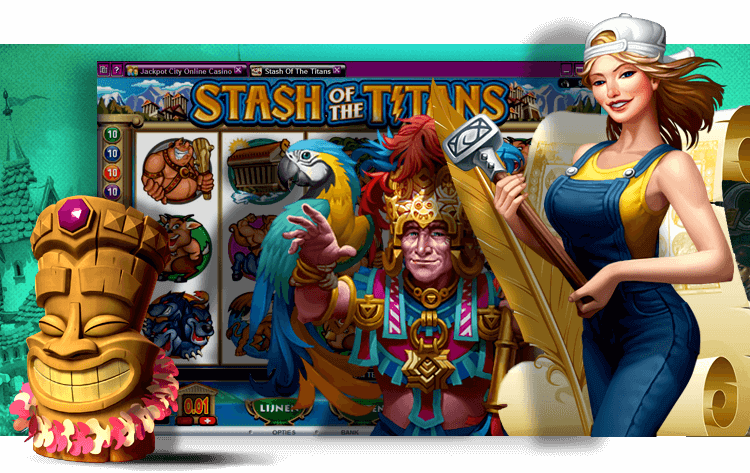 Convenient Live Gaming
Powered by Evolution Gaming, our casino is the perfect way to play Live Caribbean Stud Poker when you feel like playing it. Whether it is the middle of the day or the middle of the night, our friendly dealers are here to welcome you to top-notch gaming. Plus, you can also enjoy online Roulette, or use your Blackjack strategy to win big in our other top class Live Casino games.
The HD video streaming and software used to put live gaming in easy reach is compatible with Android, iOS, and other smartphones and tablets, so you can even play the game on the go.
Easy Live Poker Action
Uncomplicated action is what Live Caribbean Stud Poker is all about. You get one chance to beat the dealer, and it all comes down to whether you raise or fold.
To play the game at Gaming Club, you need to join a table and place a bet. You and the dealer will get 5 cards each. All of yours will be face-up, while only 1 of the dealer's cards is face-up. The 4 other cards will be revealed at the end of the round.
Both hands are dealt in full, unlike in other Poker games, where the community cards are dealt in stages. Your only option once the cards have been dealt is to raise or fold. If you raise, you need to place another bet before the dealer's full hand is revealed to determine the winner.
Caribbean Stud Poker Pays
With such oh-so-easy, bright 'n breezy gameplay, Live Caribbean Stud Poker sounds like it does not really have all that much to offer as far as payouts go. Put that thought right out of your head, because it could not be further from the truth. The reality is the game can pay out, and it can pay out big time.
Sure, you can play it the standard way by keeping your bets to your ante and to raising, but you can also make it far more intense by placing a couple of optional other bets. The big one is the progressive jackpot side bet, and all it takes to win the jackpot that gets bigger as you play is a Royal Flush.
If you are not dealt a Royal Flush, but do have 3 of a Kind, a Straight, a Flush, a Full House, 4 of a Kind, or a Straight Flush, you are in luck, because you still win a fixed jackpot. You can also place a 5+1 bonus bet, the result of which is determined by your 5 face-up cards plus the dealer's 1 face-up card.
If a 3 of a Kind or better appears among them, you win the bonus bet. If the hand that appears among the 6 face-up cards is a Royal Flush, you get paid out 1000 to 1. Now if that, and our generous casino bonus is not incentive enough to start playing Live Caribbean Stud Poker at Gaming Club, where you can also find Live Blackjack, Live Roulette, and a massive selection of online slots, we don't know what is!