The Best Online Casino Live Casino Hold'em
The best online casino for anything in Canada is Gaming Club. Whether you want to perfect your online Roulette or Blackjack strategy, or whatever else you want to enjoy, we are the place you should do it. Not only is the action smoother, with more special features, but the payouts and bonuses are bigger too.
This is as true for our live casino games as it is for all our other titles. Evolution Gaming powers our entire live section, and as soon as you start to play you will see why the developer is so renowned. Expect gorgeous dealers who are specially trained to interact with you via video feed, and will make you feel as though you are playing at a real table rather than at an online casino.
Wide betting ranges, dazzling settings, and a host of extra features also make Evolution Gaming the best online casino software developer for live games. And one of their top titles has to be Live Casino Hold'em Poker.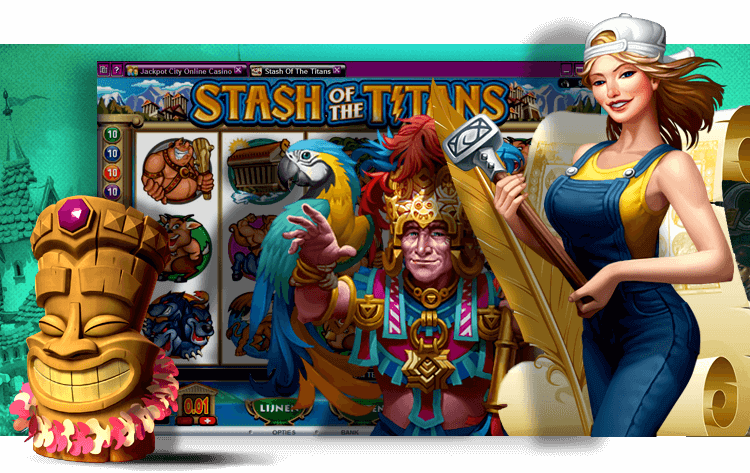 Gameplay Basics
Live Casino Hold'em is a twist on Texas Hold'em Poker. Instead of going against other players, you go head to head with the online casino only, in the form of the individual dealing at the table. This enables the game work very well in the live casino format, and allows you to focus on the rules.
You don't need to worry about interpreting the bluffs of your tablemates or about having them interpret yours. Without this added challenge, it's a little simpler to play the Live Casino Hold'em than the Texas Hold'em games.
Add to this the fact that there are fewer rounds in the live casino games, and you can see how it is easier to focus on developing your technical Poker skills. You can work on these as you would on your Blackjack strategy, and then add the psychological element of bluffing against fellow tablemates later.
Of course, playing Live Casino Hold'em Poker is plenty of fun in its own right, especially when you do it at the best online casino in Canada – ours! Being able to chat to other players from around the country, and exciting side bets, make it truly enjoyable.
Live Casino Hold'em Rules
At the beginning of each round, you need to place an Ante Bet. After this, you and the dealer will each get 2 cards. A set of 3 Community Cards is also placed on the table, facing up so that you can both see what they are.
At this point, you need to decide whether to Fold, forfeiting your wager, or to carry on by placing a Call Bet. If you choose to Call, your wager has to be at least double what the Ante was. At the same time, 2 more Community Cards will be put down and the dealer's hand will be revealed.
Grab That Win
For the round to continue, the dealer must qualify. If this doesn't happen, the round ends and your Call Bet pushes. You're also paid out something on your Ante Bet in this casino game, depending on what your hand says. A qualifying dealer hand holds at least a Pair of 4's.
If the dealer hand qualifies, the results are evaluated. Your 2 Hole Cards and the 5 Community Cards are combined, and the best possible Poker hand that can be made from them is determined. The same thing is then done with the dealer's hand and the Community Cards.
If your result is better, you win the round. Your Ante Bet is paid out at the same rates as what you get in the instances when the dealer doesn't qualify, while your Call Bet is returned 1:1. In the case of a tie, both of your wagers will push.
If you're intrigued by now, we don't blame you! Lose yourself in the best online casino experiences of this game right here with us.