Ultimate Texas Hold'em Live Casino Games
At Gaming Club, we take pride in bringing you the best casino games of every kind. You won't find better slots, Roulette or anything else in Canada. Our service, security and payouts are world-class too! Of course, this extends to our live dealer tables, including Ultimate Texas Hold'em Poker.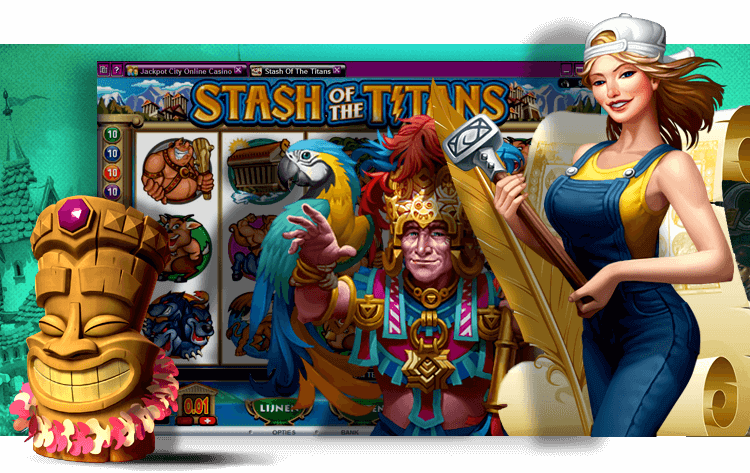 Powered by Evolution Gaming
We chose to use Evolution Gaming for all our live entertainment since it is widely recognized as the industry leader for these casino games. The video feeds that stream the events to you are top-quality, and the dealers themselves are exceptionally well trained. They operate the equipment professionally, and also know how to interact with the cameras properly to make the games feel realistic.
As well as all this, the software superimposes realistic betting tables over the live footage, so that you can move your chips as you chat with your host. The wide betting ranges and special features make gaming even better – you'll love sitting at these tables, and may well use your casino bonus so that you can play for even longer.
An Original Goes Online
Playing live Ultimate Texas Hold'em at casinos online works really well. The rules are the same as in the original, but you are going against your host only. You don't have to worry about successfully bluffing and fooling your tablemates, or about trying to work out how they are bluffing you.
This makes the live casino games a little simpler, so they are perfect for practicing your skills. To start with, you need to place a Blind and an Ante Bet. Once you've done this, you and the dealer will each get 2 cards from a standard deck.
In addition to the Hole Cards in each hand, 5 Community Cards will be dealt in 2 stages. Ultimately, these are combined with your and the dealer's Hole Cards. Using these 7, the best 5-card combination possible is then determined. The first 3 Community Cards are dealt in a Stage called the Flop, after the Hole Cards have been given out.
Make Your Move
The next move you make is to place a Play Bet. This can be done after you've seen your hand but before the Flop, after the Flop but before the last 2 Community Cards are put down, or after the Community Cards are dealt. The earlier you do it, the higher the risks and the stakes, so the bigger the payout. At Gaming Club online casino these can of course, grow jaw-droppingly large. If you feel confident, it is worth using your casino bonus to stake an even more substantial amount.
If you don't place a Play Bet by the final opportunity, you'll be required to Fold and forfeit everything. If you don't Fold, the dealer must qualify for the round to continue, by holing a Pair or higher. At the end of the round, the best Poker combinations for each hand (as mentioned above) are compared.
Winning these games can get very lucrative when playing at casinos online like ours. If your hand is better, both your Ante and Play Bets are returned 1:1. At the same time, your Blind will be paid out according to our paytable. All wagers push in the case of a tie, and if your hand is worse you lose everything.
Extra Thrills with the Trips Side Bet
We always love giving you a little extra at our online casino, which is why we are such big fans of the Trips Side Bet. This is totally independent to the other events, and is based on the best possible hand that can be made of your 2 Hole Cards, plus any 3 Community Cards. You'll be paid out for anything from Three of a Kind and higher, adding even more excitement to your gameplay.
If you're ready to win, sign up and start playing!