Mobile Pokies Come Alive Wherever You Are
Online pokies are the most popular of all online casino games, and mobile pokies are the same on mobile platforms. New Zealanders are especially fond of the spinning reels, and no online gambling experience would be complete without a few pokies rounds.
The pokies at Gaming Club are, like our online Blackjack and all our other games, supplied exclusively by Microgaming. The legendary casino software developer is especially known for creating incredible pokies, and the mobile games have all been adapted or specifically designed to be optimally compatible with the screens and processing powers of handheld devices.
Microgaming's advanced adaptive technology also means that it works perfectly with all smartphones, tablets and operating systems including Windows, Android and Apple options. In short, you can expect flawlessly functional, perfectly designed pokies games with immersive graphics whenever you play at Gaming Club's mobile casino, on whatever handset you prefer.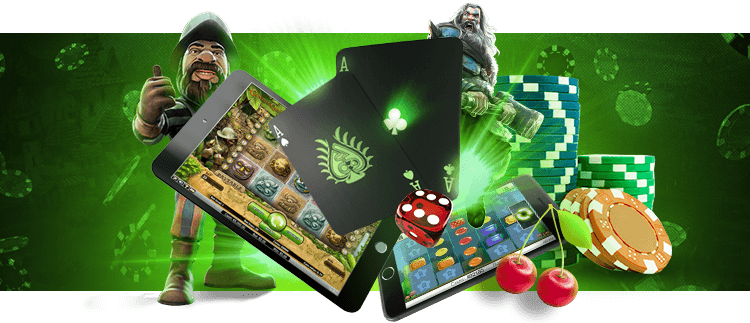 Pokies Games for Every Occasion
Over time many different land-based and online pokies have developed, and have been carried through onto mobile platforms. They can be divided into 2 main categories; classic pokies and video pokies. Both types are very worthwhile, and both will enhance the overall online gambling players get to do on their tablets and smartphones.
Classic pokies are very true to the first pokies machines, and have fewer reels, paylines and special features than video pokies do. They also have far less detailed themes, and traditional icons on the reels such as cherries, bells, 7s and bars.
Video pokies, on the other hand, feature many more reels and paylines, as well as special features and side games. They are always based on a central theme, with all animations and graphics, and often side games and sound effects too, inspired by whatever the main idea is. At Gaming Club we have video pokies based on mythology, adventure, playboy lifestyles, fairy tales and almost anything else you could imagine.
While video pokies pay out more often than their classic counterparts, because they feature so many extra features, both types of games pay out very handsomely when you play them at our casino online or on your mobile device.
The different paces are better in different situations; classic pokies are the perfect way to slow the action down but keep playing and winning, and are great for beginning players who are still getting the hang of online pokies. When fully immersive thrills are what you're after, you need to go for video pokies!
Progressive Jackpot Pokies: Ultimate Payouts
Both classic and video pokies can have progressive jackpots attached to the games. These jackpots can be attached to other casino games such as video poker online, but they are mostly seen in pokies games.
Progressive jackpots get their name from the fact that they grow progressively bigger until a lucky player wins them. Every bet placed by every player on the network adds to the central pot, so you can imagine how enormous it gets, and how fast! Land-based casinos do offer progressive jackpots, between a collection of machines or even across a few casinos, but it is impossible for them to reach the jaw-dropping amounts that you'll always see at online and mobile casinos.
The jackpots can be randomly triggered, or be activated when pre-set symbols line up along activated paylines. For this reason, if you are playing a progressive jackpot game you should try to activate all available paylines. The payouts on progressive jackpots are not very frequent, but playing with the possibility that they could be awarded at any time adds a new level of thrill to every casino game!