Play Mobile Casino Games
There's only one thing better than our online casino games, and that's being able to play them on your mobile device. From pokies to Blackjack and everything in between, you can enjoy the best online gambling New Zealand has to offer players, from wherever your busy life takes you.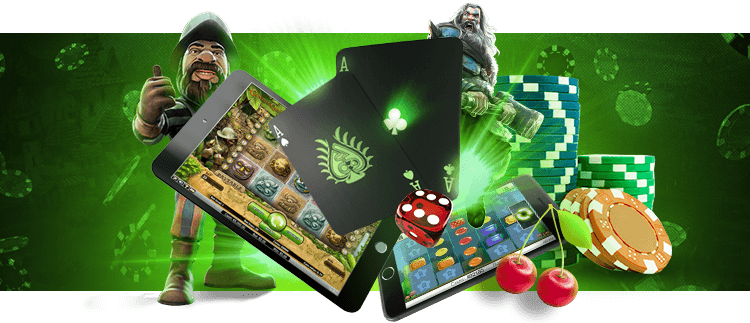 Authentic Experiences
Using a touchscreen and your fingertips tends to feel a lot more immediate than using a cursor and a mouse. Many people actually find that handheld games feel more realistic than their desktop counterparts, and prefer playing at a mobile casino to a casino online. Whether you choose to complement your online Blackjack, Roulette and other games with mobile games, or make our mobile platform your primary gambling experience, you'll get flawless functionality thanks to our adaptable Microgaming software.
Software that Suits You
As with our online casino, we chose Microgaming to power all our mobile games. The outstanding quality in graphics, design, special features and overall gameplay that the developer has become so known for, can be seen in every game, from Blackjack online to pokies.
Microgaming's advanced adaptable technology means it is perfectly compatible with every device and operating system, from Apple and Android to Windows. Each mobile game has also been specifically designed or adapted for the screen size and processing capabilities of smartphones and tablets, meaning functionality and graphics are never compromised in any way. Every mobile gambler in New Zealand can access the top-quality games on the go.
A Wide Range of Games
Whether you prefer online Pokies, video poker, Roulette or Blackjack, you'll be able to play what you want to play at Gaming Club's mobile casino. Choose from many of Microgaming's best-loved pokies, engaging video pokies such as Tomb Raider, Dragon Fortune and Avalon, and Mega Moolah, Major Millions and other eye-watering progressive jackpot pokies. If you love playing Roulette, Bingo and Blackjack online you are also in for a treat on our mobile casino; all these games are present in absolutely impeccable formats. Our payout percentages are as impressive as our games themselves, so you stand to be as rewarded as you are entertained.
Play Across Your Devices
You can access the same casino account, with the same funds and bonuses, on any tablet, smartphone, laptop or desktop that you choose to log into your account from. That means you can play using multiple devices, so your online casino games merge into the rest of your life even more seamlessly.
Start your daily Gaming Club activities at home on your laptop, continue later on your phone as you wait for a meeting to start, extend your winnings on your work desktop as you complete a call, and add a few more minutes on your tablet during the commute home. Literally, everywhere you go has the potential to become a world-class casino, from the doctor's waiting room to the check-out line at the grocery store.
Being able to play casino games anywhere and everywhere is not only convenient and highly enjoyable, it's also the best way to fast-track your development as a player. You'll develop your understanding and insight much more quickly if you're playing more often, and our mobile games allow you to squeeze a few games into every spare moment.
Get the Most from Gaming Club Casino
If you're not using our mobile platform as well as our online casino, you're only getting half the fun and entertainment that Gaming Club has to offer you! Download and install our mobile casino app to your device, or play in your browser, and see for yourself how fantastic the full Gaming Club online gambling experience can be.