Exclusive Live Caribbean Stud Poker Play
As unique is the azure waters of the Caribbean Sea, Live Caribbean Stud Poker brings new dimensions to an online casino favourite.
Gaming Club Casino offers this first exclusive version of Live Poker to all our New Zealand players. Our Live Caribbean Stud Poker offers the high intensity action you expect from your Poker games in land based casinos, but with extra bonuses, and a side bet, giving you a chance to win the Progressive Jackpot.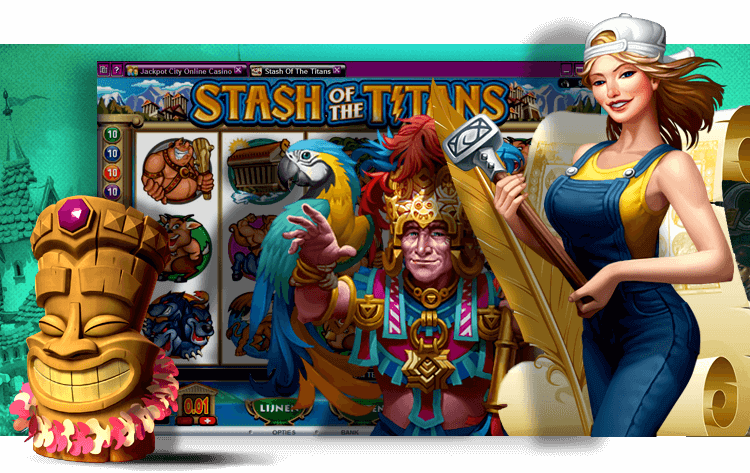 Anytime Access to Live Casino Online Games
Gaming Club and Evolution Gaming ensures that you can experience the Live Poker in full High Definition, no matter where you are. Completely convenient and easy to access, you can play a round on your phone, tablet or computer.
The HD video streaming and software used to put live gaming in easy reach is compatible with Android, iOS, and other smartphones and tablets, so you can even play the game on the go.
Our lovely dealers are waiting for you to join them in an online casino game that's sure to keep you coming back for more. Plus, we've also got online Blackjack, an assortment of pokies, top class Roulette and a variety of other impressive casino games!
Effortless Live Caribbean Stud Poker
With Live Caribbean Stud Poker, you will find straightforward casino game excitement available 24-hours a day. Skip the bluffing and deception and enjoy our straightforward version of Live Poker. Perfect for beginners or seasoned players that want to enjoy an uncomplicated hand or two.
At Gaming Club online casino, you compete against the dealer only. You will receive 5 cards, dealt face up and the dealer will receive 5 cards, all face down but one. Before the dealer reveals their hand, you must choose to raise or fold.
All 10 cards will be dealt at once, unlike other versions where cards are dealt throughout the round. You may only choose to raise or fold. A raise requires you to place another bet and only then will the dealer reveal their cards to see if you have taken the house.
Unlimited Betting Action
To make your Live Caribbean Poker experience even more exciting, Gaming Club Casino offers you additional betting options. You can place a 5+1 bonus bet and an elective side bet. With this bet you have the opportunity to get the best poker hand possible by joining your 5 cards with the dealers first face up card. A possible bonus potential of 1000:1!
Another side bet available with Gaming Club's Live Caribbean Stud Poker is the Progressive Jackpot bet. This bet pays regardless of the dealer's hand. Watch our Progressive Jackpot grow until it gets paid out on a Royal Flush.
But, our Live Caribbean Stud Poker winning opportunities don't stop there, the same bet means you stand a chance to win even more, on Three of a Kind, Straight, Flush, Full House, Four of a Kind and Straight Flush hands!
Online Casino Game Thrills
Our Live Caribbean Stud Poker offers so much more than just the standard casino game play. However, you can still choose to sit back and relax, anywhere you are, and enjoy a simple, uncomplicated game. Comforting, but when you are ready, increase the excitement by placing a few bets on the side.
Sign up with Gaming Club and enjoy this and many more Live Casino games to stand a chance to win. Fully licenced and regulated, we guarantee full and fair pay-outs when you play all our Live Casino games, Live Blackjack, Live Baccarat, Live Roulette and of course our Live Caribbean Stud Poker.
It has never been easier to enjoy online pokies, play Blackjack online or win with live games at a casino online. For the online gambling experience you've been looking for, sign up at Gaming Club and enjoy it all!