Play Live Casino Hold'em at Gaming Club
Experience fast-paced action and the additional thrilling possibility of winning a huge NZ$ progressive jackpot when you play live Casino Hold'em! Thanks to Gaming Club, one of the youngest Poker variants is available to play with real dealers online in New Zealand.
Our version powered by Evolution Gaming uses the same gameplay devised as a Texas Hold'em teaching tool by Stephen Au-Yeung in the 1990s. It's easy to learn, exciting to play, and offers you chances to win one of the biggest progressive jackpots linked to live dealer casino games!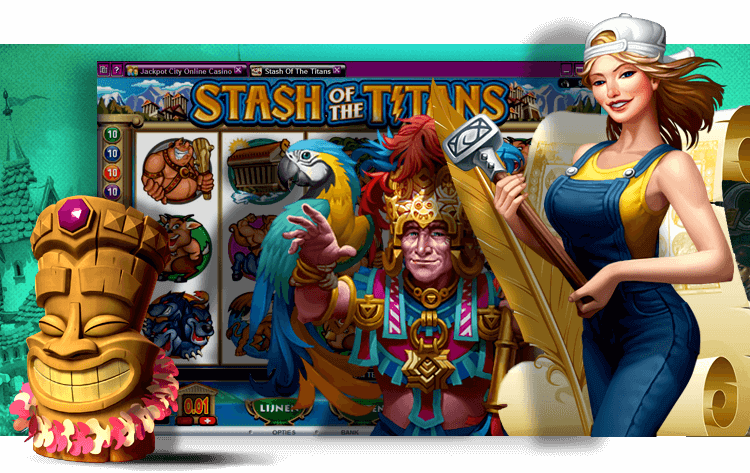 What You Need to Know
When Au-Yeung and his Poker buddies realised the potential of the gameplay he developed, he tweaked it to create Casino Hold'em. It was launched in Egypt, Russia, and South Africa in 2000, and from there, it spread further afield, including to New Zealand.
No matter where it was introduced, players loved it, and it continues to be a popular choice for online gambling enthusiasts. Its rounds are short, fast, and packed with action, much like those of Blackjack. Your goal is to build a traditional Poker hand, and you can win with a Pair, 2 Pairs, 3 of a Kind, a Straight, a Flush, a Full House, 4 of a Kind, a Straight Flush, or, best of all, a Royal Flush.
More Action With Side Bets
The Jumbo 7 Jackpot side bet is undoubtedly one of the main attractions of playing live Casino Hold'em powered by Evolution Gaming. The amount of money you could win is not set, nor is it capped.
Instead, it gets bigger with every round played. This will keep happening until a player wins it with a 7-card Straight Flush. However, that is not the only hand that could see the side bet turn a profit. There are smaller, fixed jackpots that can be won with other hands.
Playing the Game Online
If you have never enjoyed online gambling action by playing Casino Hold'em, you are bound to be surprised at just how easy it really is. Give it a try, and it will keep you coming back for more.
When you have decided how much you want to bet, place an opening or ante bet. If you want to increase your chances of winning by placing the Jumbo 7 Jackpot side bet, that is also the time to place it.
When all bets are in, the dealer will deal 2 cards to each player, and will then put 3 community cards on the table. As you cannot hold or draw in the casino games you play, your only options then are to call or fold. You need to place a second bet the same size as your ante bet if you decide to call.
The dealer then places 2 more cards on the table, and will reveal their hand. If yours outranks the dealers, you win. If you placed a side bet and can form a 7-card Straight Flush, but are beaten in the main game by a dealer's Royal Flush, don't worry – that huge NZ$ progressive jackpot is still yours.
Premium Gaming in New Zealand
Live Casino Hold'em is just one of the many premium games you can play for real money with us. You can also find Blackjack, Baccarat, Roulette, and other great options.
In addition to offering you fair chances to win and the unique atmosphere created by a friendly dealer, it also provides you with convenient cutting-edge entertainment in real-time. Enjoy the best secure online gambling has to offer at Gaming Club. Place your bets, get your cards, and find out if that massive progressive jackpot will be yours!