Blackjack Strategy: Myths, Falsehoods & Bogus Techniques
Blackjack is a remarkably popular casino game with players all over the world. From the latest live blackjack titles available online to the tables at bricks and mortar casinos, the number of people who enjoy playing blackjack is testament to the game's quality.
One of the things that players love about the game is the fact that it can be easy to learn blackjack strategy, and employ some universal tactics that often have very real and positive consequences. It is, however, also very important to safeguard from the myriad of blackjack myths, or else you could unwillingly succumb to some huge losses.

Read on to learn more about blackjack strategy myths, falsehoods and bogus techniques.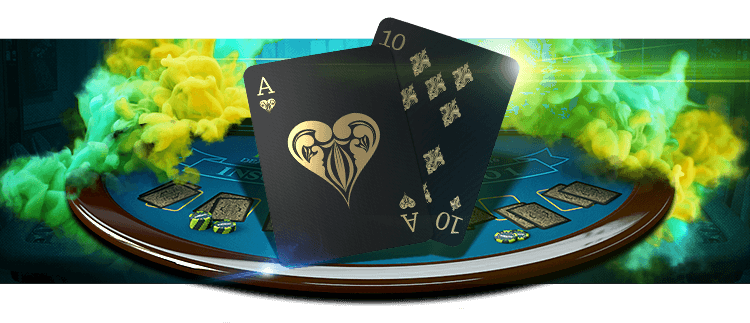 Using The Martingale Betting System
The great thing about casino gaming is that there are many ways in which players can approach the art of betting, and nowhere is this more apparent than in blackjack. You will often hear supposed gambling professionals advocating a particular betting system, and whilst these can certainly be effective, the Martingale betting system is absolutely one to avoid.
It is a progressive betting system in which gamblers double their bet after every loss, in order to be able to quickly recoup everything when they hit a win. Whilst this sounds pretty good on the face of it, the harsh reality of using the Martingale betting system whilst playing blackjack is that it can completely decimate your bankroll. In fact, the Martingale system should only be used by players with an indefinite bankroll, who are willing to potentially take some big losses before hitting a win, and even then we would advise using a blend of some less strict progressive betting systems.
Imitating The Dealer's Strategy
Casino blackjack dealers are vastly experienced, of course, so it may seem like good sense to try and copy your dealer's strategy; however, this is a bogus technique that will lead to more bad than good in most cases. The main reason why is that the dealer is unable to double or split pairs whilst playing, so in copying them you will be missing out on a potential chance to score a winning hand.
Moreover, most dealers are bound by house rules, which usually dictates that they must continue to hit until they reach 17 or more. If gamblers end up copying this approach they put themselves in an inherently worse position, as they will be ignoring the fact that they always go first, handing all the advantage to the dealer.
Hot And Cold Streaks
It isn't just in blackjack; the whole casino gaming world is obsessed with "hot" and "cold" streaks, including players who are fans of roulette. But it is important to note that these concepts are a product of the mind more than anything else. Sure, a dealer or a player can end up going on a winning streak at any time, but this is more down to their tactics rather than any kind of "hot" or "cold" streaks.
Whilst blackjack is ultimately a game of chance, there is no point avoiding an individual dealer or a certain online blackjack game for a supposed "hot" streak, or indeed choosing one because of a "cold" streak. In most cases, this will distract from your game-plan, and the same goes for any time you refer to yourself as on a "hot" or "cold" streak. Relegate these terms from your mind, and rationally focus on the game at hand.
Card Counting Being Illegal
Due to its presentation during films such as The Hangover, where Zach Galifianakis' character is kicked out of a Las Vegas casino, blackjack card counting is often thought of as strictly illegal, but the surprising fact is that it really isn't at all. Card counting is not strictly against the rules of blackjack although it is rather difficult to master. However, it can boost your odds of winning by a huge amount if you get to grips with it successfully.
Of course, most casinos aren't going to look too kindly on blackjack card counters, so you definitely shouldn't be brazen about it. In fact if you ever visit a physical casino and intend to count cards, strategies such as trying to choose an inexperienced dealer, sitting away from the pit-boss and generally looking inconspicuous are the best way to make sure you don't get caught.
Blackjack Should Be Played Primarily To Get As Close To 21 As Possible
Due to the fact that the common description of blackjack is a card game where players aim to hit 21, as well as its common referral to as "21" or "Ventiuna" in other languages, many players can be led into thinking that success in blackjack is only about getting as close to 21 as possible with your hand.
Now, this is undeniably true to an extent; however, a better way of thinking about blackjack is influenced more by playing in relation to the dealer. In order to win at blackjack, gamblers have to beat the dealer's hand; it is not simply to do with hitting 21. Indeed, in reality, playing blackjack with a consistent view to hit 21 as much as possible can result in a lot more busts than necessary.
The Perceived Dominance Of A Soft 18
Most blackjack strategy guides place importance on a soft 18 hand, and suggest that gamblers should always stand if they are lucky enough to be given one. The reality is that a soft 18 is a great hand, but only in cases where the dealer draws a 2 or 7 up card. In the instances where a dealer's up card is 3,4, 5, or 6, it is often better to double down.
It is important to note that you are not using the double down play in order to better your position, but actually in order to get more money on the table, ready for the likelihood of the dealer going bust.