Savour Online Roulette's Prestigious Power
Invented accidentally by a scientist, tweaked by gamesters including one who made a devilish bargain, and loved by players around the world, Roulette needs little introduction. Let its seductive gameplay and entrancing action enfold you at Gaming Club, home of the finest casino games.
The game's tables are a familiar sight in casinos, and thanks to movies and other media, their wheels have become an enduring symbol of chance, luck, and incredible possibilities. Feel the power of the wheel at our online casino, or place your bets at our mobile casino when you are on the go. Whichever way you play, the experience is one you never forget.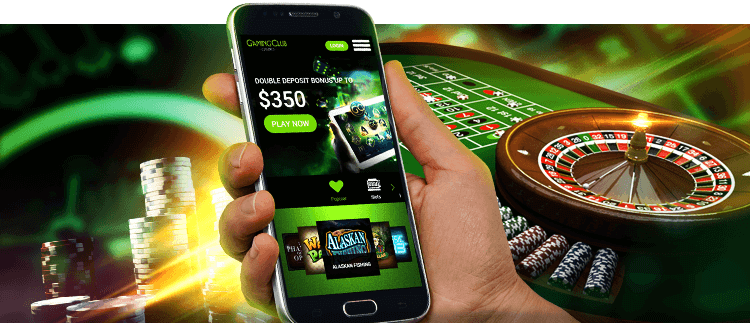 What's On the Table
A Roulette table features several different elements, each of which is used when playing the King of Casino Games. The wheel and ball are the most famous of them, while the other elements include 1 or more betting tracks, and chips of various denominations.
Titles that offer the European or French variants have wheels with a green 0 pocket, and black and red pockets numbered from 1 to 36. The American variant's wheel has green 0 and 00 pockets, and the same number of black and red pockets as the others. The extra pocket gives the game a higher house edge, which, conversely, also offers larger payouts.
When it comes to placing your bets, you will see that the European and American variants generally use 1 betting track divided into general, even-money outside bets, and specific inside bets. French Roulette, however, features 2 tracks; 1 of which is similar to the other variants', while the other lists call bets and neighbour bets, also known as zero bets. The variant also uses the La Partage rule, which, under certain circumstances, could return half of your lost bets to you.
The subtle differences between the different variations offer you an array of options. Explore them all with us, and find the titles that suit your style.
Betting On the Wheel
The incomparable action of online Roulette begins with your bet. Use the controls to choose a denomination and bet level that suits your budget before you even think about spinning that wheel.
Whether you place an outside bet such as Red/Black or High/Low, or an inside bet such as 7 or those famously known as Snake and Street, you need to select the relevant area on the track. This will move your chips onto the table. Do this, and you can then set Lady Luck's wheel in motion.
Click the play button to see it spin. A small ball will drop in and skitter about until the momentum decreases, and it eventually lands in a pocket. This is the moment you have been waiting for; the moment in which you find out whether your dream of a real-money payout comes true!
Quality Gaming Since 1994
Gaming Club's Roulette, as well as the online slots, Blackjack, and other casino games available, are powered by Microgaming. Ever since 1994, the software provider has steered the industry toward excellence, and its dedication has paid off.
When you take advantage of the entertainment opportunities at our casino, you are enjoying the best. No matter how you look at it, you get quality all the way.
The graphics and animations are smooth and true-to-life, which is made even more believable by atmospheric sound effects and music. There is nothing complicated about the interfaces, which are optimised for convenient gaming online and at our mobile casino, so you can get all the Roulette action you desire with ease. To top it off, all wheels' results are produced by a certified Random Number Generator to assure you of fair play. Get set for heart-racing, adrenalin-pumping action at Gaming Club.