Play Award-Winning Online Slots
We know what you are thinking. Online slots? I've seen it all before. But have you, really? Have you experienced the exciting, innovative, and fully immersive action of the reels at Gaming Club?
There are literally hundreds of titles from which to choose, each of which offers something unique. Whether it comes down to how the paylines are structured or features such as unlockable additional reel sets and symbols, the possibilities for maximum entertainment while spinning to win oodles of real money are endless especially when you take some time to gather slot tips!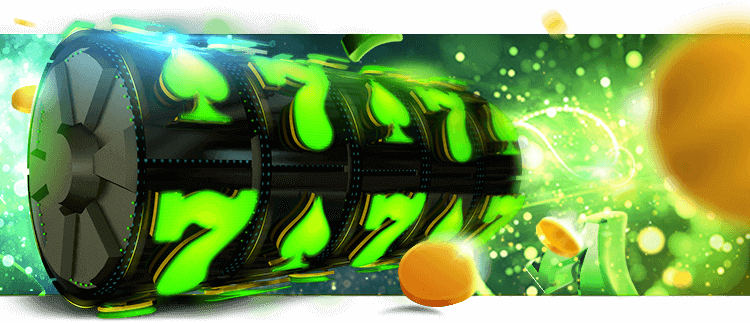 Microgaming Magic On the Reels
When Microgaming, the software provider that has powered our casino for more than 20 years, turns its attention to online slots, it does it with full focus. It is not by chance the provider's casino games are widely recognised as the best you can get.
Fair results are taken care of by the provider's certified Random Number Generator. This means the provider can get serious about developing games that captivate eyes and ears, while running smoothly on computer as well as when played at our mobile casino.
Find Your Favourite Slots
To the uninitiated, there is not much to set online slots apart from one another. As far as they are concerned, all games are the same: they have reels, and you spin them. Gaming Club players know better.
They know there is really an incredible range of styles and themes available; so much so that every session offers new adventures that could result in huge jackpots. Peruse our collection of casino games, which also includes Blackjack, Roulette and others, whenever you please, because you are sure to find something to suit your peccadilloes and proclivities.
Unrivalled Action On 3 Reels
The very fact that Gaming Club offers you a range of luscious 3-reel games is all the evidence you need that Charles Fey was on to a good thing. These online slots can give you a brilliant example of what the inventor's early machines were like.
Our advice when playing them: Do not expect many special features, but do expect opportunities to win that will get your pulse racing.
The Thrill of 5 Reels
With the expanded reel sets of 5-reel casino games comes a greater number of paylines. This means that, instead of there being only 1 line on which symbols can form a winning combination, there are a few. Ultimately, you can enjoy more chances to win with each spin.
However, more lines alone do not produce the additional thrills. The games also feature bonuses such as Wild symbols that can substitute for others; Scatters that pay from any position, and even free spins.
Video Slots Rule Supreme
When video slots were first released in the later 20th century, they sent players around the world into a frenzy. The action of the reels had got a whole lot more exciting, as those video screens ushered in a new era of special features.
They are now the most popular of all reel-based games. The top-rated titles in Gaming Club's collection offer you the animated clips and symbols, the storylines, the Wilds and Scatters, the themed second-screen mini-games, and much more.
Jackpots Grow Progressively
When slots make media headlines, it is usually because a record-breaking jackpot was won in a glitzy Strip casino. Those insanely generous machines are not limited to a road running through a patch of desert – you can find progressive jackpot games at Gaming Club's online casino.
The jackpot amount with which they open is not static. It is alive, well, and very hungry. Fed by a small amount from every bet, it gets bigger and bigger with every spin of the reels. Play and you could win the lot!