A Complete Guide To Online Slots
Online slot games continue to grow in popularity. They're enjoyed by people across the world and are a great way to relax, have fun and hopefully win money. Their simplicity and variety are one of the reasons why they're so popular. New games are constantly being developed with players always keen to try their hand.
So let's take a look in more detail at what online slot games are, how to play them and hopefully how to win.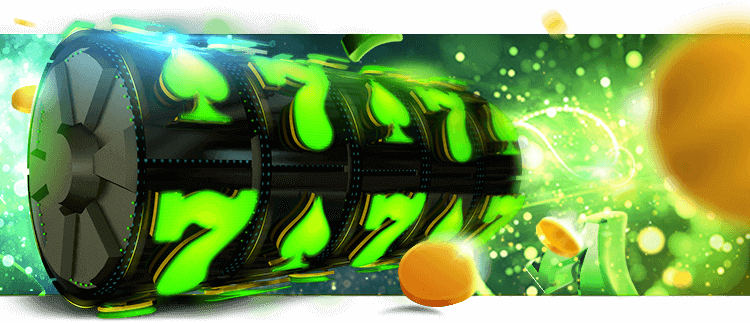 So What Exactly Are Online Slots?
It used to be that if you wanted to play one-armed bandit and fruit machine style games, you had to visit a casino or other gaming emporium. With online slot games you have all the thrills and rewards of slot machines without having to leave your home. Whether you play on your desktop, laptop or phone there are now lots more ways to access high quality, fun and rewarding games.
With physical slot machine games, the aim is to achieve a certain number of matching symbols that immediately trigger a coin payout. Virtual slots are the same, with the coin payout being turned into real money for you to bank.
Easy To Get Started With Slot Gaming
One of the biggest attractions of playing slot games online is just how easy it is to get started. Physical slot machines can sometimes be intimidating for the newcomer. They can take a while to get the hang of and when there's money involved, that can be off-putting. Online slots allow you the opportunity to pick things up at your own pace. There are games pitched squarely at the newcomer too. Demo versions allow you to play for free with virtual payouts while you learn how a particular game works.
The Key Features Of Online Slot Games
There's a vast and ever-growing range of slot games online, but they all share some of the same features. Once you understand these it's easy to get started on just about any game.
Reels And Rows
Let's start with the key features of any online slot game: reels and rows. Reels are what spin to determine the outcome of each game. Rows are the number of lines that are visible when the reels stop spinning. How the symbols fall will determine whether you've won or lost.
The first slot machines only had 3 reels, but the online versions can have any number, making the more complex games look like arcade games rather than traditional slots. The action can be fast and furious, with lots of sounds and lights. Reels spin and sometimes land chaotically, so digital technology gives virtual game makers much more potential to get creative. There's never any need to be bored when playing slot games online.
Simple Gameplay
Most online slots are fairly simple to follow however and feature five reels and three rows. Start with these and then when you feel confident, try out some of the more complicated games.
Paylines
Paylines are where online slots get interesting. It's the payline that determines the outcome of each game. When you're playing online slot games, the payline is the combination of matching symbols on the grid. Any winnings you get will be determined by the paylines, which are usually shown on the sides of the slot or on the paytable.
If you think of the classic slot machine, you might think of three fruits lining up horizontally to give the player a payout. These days, there are all kinds of symbols, usually reflecting the theme of the game. Paylines don't just have to be horizontal either. There are games where paylines are vertical, diagonal or in V shapes. The type of symbol that makes up each payline will determine the size of the payout.
More Key Features
Progressive Jackpots
If an online slot game has a progressive jackpot, it means that the value of a potential payout increases by a small amount after each game. This creates an incentive to keep playing. You may have to stake more to stand a chance of winning the full payout, but the rewards can be substantial if you decide to go for it.
Bonus Features
Different slots may have bonus features or extra paylines. These mean that if you successfully line up a winning combination, you're taken into a bonus game that allows you extra spins or bonus rounds. These usually offer the opportunity to win bigger prizes. Each game has different bonus features offering different levels of reward.
Return to Player (RTP)
Return to Player, or RTP, is the ratio of the total payout amount to the amount wagered within a certain time period. It sounds complicated, but in simple terms, it's the percentage of cash that players can expect to receive back from the game. The higher that percentage, the more money the player is likely to receive back. The lower the percentage figure, the less chance they have of receiving their money back. Where online slot games are concerned the RTP tends to be between 80 and 99%.
Random Number Generators
Every spin you make will have a unique outcome due to the random number generator that powers online slot games. This helps ensure that the game is completely fair and creates a level playing field between the player and the online casino.
How To Play Online Slot Games
So how do you start playing online slot games? It's actually quite simple. Simply deposit the amount of money you wish to spend into your bankroll and then follow the five easy steps below.
Step 1: Choose your game
There's an incredible range of possible games to play. If you're just starting out, it makes sense to opt for something simple while you're finding your way around. Once you've decided, open the game on your preferred device. The screen will fill with the reels of your chosen online slot and you should also see your bankroll in the corner of the screen.
Step 2: Check out the paytable
Take a moment to find the paytable. This will tell you how much each symbol is worth. You'll then know which symbols to watch for when the reels start spinning.
Step 3: Choose your bet
Now it's time to decide how many paylines you'd like to play and how much you'd like to bet. If you want to play all the paylines, you can select the 'Max Bet' option. The more paylines you play, the greater your chance of winning.
Step 4: Spin those reels
This is where it gets really interesting. It's time to set those reels spinning, firing and hopefully delivering a win. If the reels land on a line of symbols, the game will display your winnings. If you've won, you then have to decide whether to bank or gamble your winnings. This might be a chance to win a bigger payout by taking a chance on a bonus game.
Step 5: Keep on playing or call it a day
You can decide to keep the reels spinning or bank your winnings, it's entirely up to you. If you want to play again, go back to step 1 and start all over again. Remember to always keep an eye on your bankroll.
Tips For Winning On Online Slots
It's worth remembering that online slot games are completely random. The way the reels fall is determined by the random number generator, so there's little you can do to influence or predict the outcome of each game. Online slots are a game of chance.
However, there are a number of things you can do to give yourself a better chance of winning more over time that can be used for the basis of an online slots strategy.
Choose Your Game Carefully
Take some time to choose your game. Make sure you understand it and check out its RTP rate. Opt for a game with a higher RTP ratio.
Study The Paytable
It's worthwhile spending some time checking out the paytable. Make sure you know exactly how much each symbol is worth and how to spot the lucrative ones. Does the game include wild symbols and scatters that could potentially increase your winnings?
Go For Smaller Jackpots
Games with smaller jackpots tend to pay out more often, so your chances of winning are increased. The big progressive jackpots may look good, but your chances of winning them are low. Get used to winning with smaller jackpots before trying for bigger prizes.
Watch Your Bankroll
Set your budget before you begin and don't be tempted to go over it. That way, you can keep enjoying online slots for a long time to come. You'll have wins and you'll have losses. Make sure you keep things fun so you can play again another day.
Casino Games With Fun, Excitement And Chances To Win
Online slot games are enjoyed by countless people all over the world. Most play for fun and the occasional win. With so many great games to choose from offering the chance to win with small stakes, it's not difficult to see why.
Here at Gaming Club we have some fantastic casino bonuses and promotions available, including up to 150% deposit matching up to $350, giving you more to play with so you can try out our huge range of slot game titles to find your favourite!
Or, if slot games aren't your thing, take a look at our comprehensive range of casino table games or pick from the best live dealer casino games around for a truly authentic gaming experience.