Online Slots Strategy Guide
Around the world, online slots have become one of the most popular types of casino games to play and it's not hard to understand why. They offer players a huge variety of options, immersive and entertaining gameplay, and the chance to win big bucks. There are literally thousands of slot games to choose from, all with uniquely different features and mechanics.
It is of course only natural for ambitious slot game aficionados to want to maximise their chances of winning. While all online slots are powered randomly and not based on skill, there are strategies to maximise profits from slots and deliver the best gaming experience. Learn how to boost your chances of winning at slots in our online slots strategy guide.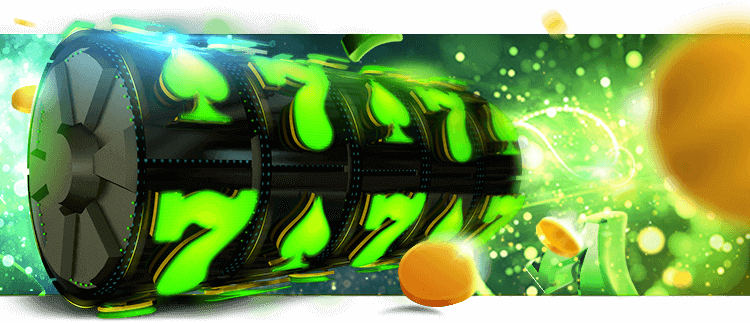 How Do Slot Games Work?
Slot games are not games of skill; all players need to do is choose the amount they wish to bet and spin the reels; the rest is up to chance. Some very cleverly designed slot games can give players options as part of the gameplay, such as pick and click bonus rounds, but ultimately whether a player wins or loses all boils down to luck.
All slot games are powered by random number generators (RNG) which ensure that the results of each spin are genuinely random and not influenced by machine algorithms. This means that when you spin the reels, your chances of landing a win are always identical and in line with the RTP figures published by the game's provider. From this, it can be concluded first of all that no player has more chance of winning than any other, and secondly that there is no real way to affect your chances of winning on any spin or play.
Choosing Slots With High RTP
While slots are games of chance, this doesn't mean there's nothing you can do to maximise your chances of winning in general, and coming out more successful over the longer term. While every spin has the same chance of resulting in a win as any other, there are two choices players make which affect their final result: which game to play, and how much to bet.
The first and, many would say, most important choice players make is which slot game they're going to play. It's true that you should play slots that appeal to you, either for their graphics or their gameplay. At the end of the day, the primary purpose of playing slots should always be to have fun and to enjoy them as a form of entertainment.
However, another important consideration is the return to player, or RTP, of your chosen slot game. This is usually published as a percentage, and it reflects the amount of players' bets that they can expect to win back over time.
For example, a game with an average return to player of 96% should mean that, on average, players will win back around $96 for every $100 that is spent playing the game. This doesn't mean that an individual player will win no more or no less than 96% as it is a long term average. Clearly some players will win a lot more, especially those lucky enough to hit the jackpot, and some will win less. Look out for generous RTP rates of above 96% - some slots offer RTPs above 97% - and avoid those games with lower rates, to minimise the house edge.
Consider Slot Volatility Before You Play
Slot volatility, which is sometimes called variance, is a term which refers to the way the slot game you're playing pays out. Low volatility slots tend to pay out small amounts often, which means that your bankroll will, on average, just decrease incrementally and slowly.
High volatility slots can pay out very little for a long time before players win big on heavy bonuses and special rounds. When playing a high volatility slot, players should prepare themselves to spend a lot before making much back. Medium volatility slots fall somewhere between these two extremes.
Choosing whether to play high volatility or low volatility slots is partially down to your own appetite for risk, and partially down to your playstyle. You shouldn't choose to play a high volatility slot if the idea of spending lots of money without winning anything back stresses you out.
One strategy which some players implement is choosing high volatility slots and placing a few high stake bets at the start of the game, hoping that lady luck grants them a big win. This doesn't statistically increase your chances of winning, but it can sometimes grant you a big windfall at the start of a game without spending much to get there. Just be careful to set yourself a loss limit and take breaks away from the game to help you stay within budget.
Progressive Jackpot Strategy
Many progressive jackpot slot games have internal limits set, which means the jackpot must be won by the time it reaches this limit. For this reason, the higher a progressive jackpot is the higher your chances of winning it often are. In conjunction with this, the payoff obviously increases as the jackpot grows, and so players have more and more reasons to spin the reels the higher the jackpot is.
In this case, then, there is a very clear strategy for increasing chances of winning the jackpot in progressive jackpot slots, which is to bet more - and make sure you're betting enough to qualify for the jackpot - the longer it's been since the jackpot was last won. This won't increase your chances of winning the game's standard bonuses, but even a tiny chance of winning a million-plus jackpot can make a slot worth playing.
Play to have fun
The number one piece of advice we can give to slot game players trying to increase their chances of winning is to remember that slots should always be fun; if you play a game you don't enjoy and don't win anything, you'll rightly feel cheated. However, if you always choose games which you enjoy and love playing, you'll feel like a winner whether you win or lose. It's always nice to come home with money, but it's important to see slot winnings as a nice bonus on top of an entertainment experience, rather than the only reason to play.