Fairytale Legends: Mirror Mirror
Mirror mirror on the wall, what's the fairest slot game of all? A closer look at NetEnt's Fairytale Legends: Mirror Mirror slot game reveals that it's certainly beautiful, with NetEnt's famous eye for fantastic animations and pleasant little aesthetic touches. But how does it hold up to other slot games? Very well, in fact, due to its wide range of bonus features, customisation options, and of course its fairytale-inspired themes that are instantly recognisable.
Taking inspiration from classic fairy tales from the Brothers Grimm, such as Snow White, who is front and centre of the action, the Fairytale Legends: Mirror Mirro slot game has a familiar feel that's both colourful and entertaining. Graphics are in 3D, which add to the feeling of immersion, and is a logical next step for NetEnt, who have created similarly themed slot games in the past.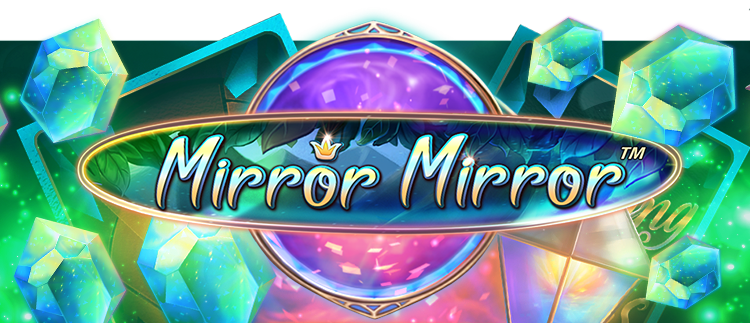 How to Play Fairytale Legends: Mirror Mirror
Playing Fairytale Legends: Mirror Mirror is not too different from most other modern slot games. It uses a customisable payline feature that allows you to win in up to 243 ways. Simply select the paylines you'd like to play, place your bet, and spin away. Matching symbols across adjacent reels from the left side awards prizes of varying sizes.
Fairytale Legends: Mirror Mirror Rules & Stats
Fairytale Legends: Mirror Mirror contains many bonuses and special features, so it's a good idea to have a thorough understanding of the rules and betting before playing. Bets can range from as low as 0.10 per spin up to a maximum of 100.00, making this slot game flexible for players of various budgets.
Note the symbols found within the game. Lanterns and diamonds pay out 10, 20, or 50 coins if they appear in a sequence of three reels up to all five from the left side. The Queen and Snow White, referred to in-game as the Princess, are worth 15, 30, or 75 coins. The game's logo awards five coins when it appears on the first two reels. Additional game logo symbols award 30, 60, or 150 coins for a full row of game logos. There are no wild symbols in this slot game, but there are plenty of bonus features to keep you entertained.
Special Features in Fairytale Legends: Mirror Mirror
Gaze into the mirror and you're sure to find winnings with Fairytale Legends: Mirror Mirror's multiple bonus features. What's so great about this casino game is its engaging bonuses, such as the bonus symbol which can appear on reels one, three, and five on any spin, which allows the player to select from three special features.
Gold treasure boxes await in the bonus rounds, which contain special features and are chosen by the player. One bonus is the Mining Bonus, where the player must crack vibrant coloured crystals with a pickaxe to mine anywhere from 50 to 500 coins per crystal.
The Coin Win feature is quite simply just a 15x payout, which certainly helps boost your winnings even further.
The Free Spins feature, as the name implies, awards 10 free spins with a twist: mirrors may appear, which subsequently transform into a Princess or Queen, allowing yet more respins.
In addition to the above bonus features, this slot game also contains many useful features for ease of use. A Max Bet button allows players to place maximum bets without individually having to tweak paylines. An Auto function also allows players to sit back and relax. The game goes on autopilot and can be instructed to stop after reaching a balance threshold or upon activating a bonus feature, for example.