Dragonz
Dragonz is a slot game that's easy to pick up and play, with enough variety to keep you entertained for hours on end. Cute and fluffy winged serpents take to the skies in this engaging yet modern release from Microgaming. What's perhaps the greatest appeal of the Dragonz slot game is that it's a got a fun, not too serious aesthetic. There are four colourful dragons that you'll meet whilst playing, each of which having its own unique artistic style that just oozes personality.
The simple and no-frills style of Dragonz, along with its 3D characters lend well to casual players that just want to have a few relaxed spins without being bombarded with too much detail common in many contemporary slot games.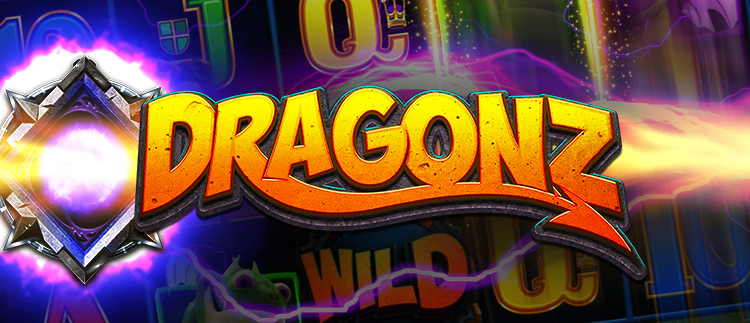 How to Play Dragonz
Simple, non-customisable paylines are a frustration for many players that have become accustomed to the wide range of customisable paylines found in more prominent slot games. That's where Dragonz really shines. It's got a whopping 243 ways to win. If you can imagine a zig or a zag, a diagonal, or any other sort of geometric pattern that can yield winning lines, you most likely can set it up as a payline to boost your odds of winning.
Playing Dragonz slot game is quite easy; there are many customisable lines, but the same experience can be had in many other slot games. Land a sequence of matching symbols across a payline and win according to your bet. In terms of betting, Dragonz allows players to bet as low as $0.01 and as high as $30. This makes it a great, low-investment game that's accessible and friendly to players of all budgets.
Dragonz Rules & Stats
There aren't many rules in Dragonz which are not common in other slot games. Simply line up sequences of matching symbols across your chosen paylines and claim your rewards. With up to 243 ways to win, Dragonz allows for many combinations of possible winning paylines, so players should be cautious to choose paylines that they have confidence in. Some angles and configurations may not feel as rewarding as others, so only select the paylines that you feel will give you big spins and big wins.
Special Features in Dragonz
Although Dragonz is a fairly simple slot game, it has a few great features, most of which revolve around its four iconic dragon characters. These dragons each grant bonuses, which are as follows:
Flint (red): this fire-breathing creature has an impressive animation where he lights up the wild symbols in flames and rewards you with Flaming Wilds.
Switch (purple): our little purple friend grants the player with Stashed Wilds, which involves removing wilds that aren't winning and instead giving you a winning combo once you've found three.
Frost (white): this ice-cold dragon grants Frosty Wilds, which freezes all of your wilds in place. Once a winning combination is found, they'll thaw and grant you a bonus.
Gobble (fat): this big boy gobbled up all the wilds and is ready to share them with you should you see him appear. His Winning Wilds bonus spews wilds across the grid, increasing your chances of landing winning combinations.
All four dragons grant you with a further 10 extra spins. Sometimes, bonus features can go a little overboard in terms of detail and complexity. Dragonz has a much simpler approach to handling bonus features, and this lends it to being a tad more casual from a player's perspective.