How To Play Blackjack - Blackjack Etiquette
In the modern digital era, many players will have enjoyed online blackjack more often than they have played the game in a land-based casino. The move to online gaming has certainly made blackjack a lot more accessible, and has ushered in a range of fantastic options and features for players.
But blackjack is a game that's been around for a long time; it all started in traditional bricks 'n' mortar establishments, and one element of the game which was developed and refined in physical casinos over the years is blackjack etiquette.
There are many behavioural rules - some official, some not - which we are obliged to abide by when at the blackjack table. In this article, we look at why blackjack etiquette is important, where it originates from, and some important dos and don'ts. Enjoy!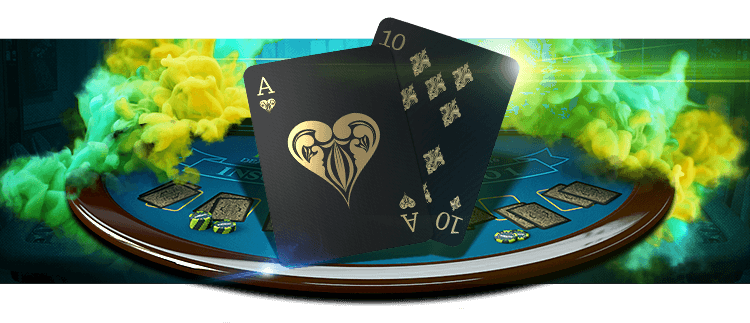 Why Blackjack Etiquette Is Important
Good etiquette at the blackjack table is integral to making a good impression; similar, in a way, to having exemplary manners in day to day life. Abiding by the accepted norms of behaviour in blackjack, while being graceful and polite, is a good habit to get into. After all, you never know who you will meet in a casino - you might make friends for life.
In a practical sense, sound blackjack etiquette can help you to have a more enjoyable blackjack session, safe in the knowledge you aren't unwittingly breaking any written, or unwritten, rules.
While it's important to know how to play blackjack, and an understanding of blackjack strategy is also very useful, making sure you're aware of the etiquette around the game will help to further elevate you from a good to a great player.
Where Does Blackjack Etiquette Come From?
We can say that much of blackjack etiquette originates from the way the game itself is played. The 'textbook' to blackjack etiquette has formed the basis of how blackjack etiquette has developed. As you might imagine, there are also elements of etiquette which can vary from country to country or establishment to establishment.
The Dos & Don'ts Of Blackjack
So let's get to the crux of blackjack etiquette. On the whole, it is easy to split up the different areas of etiquette into 'dos' and 'don'ts', so that you know how to behave, and what you should try to avoid doing:
Dos
At an appropriate moment, you should make an effort to introduce yourself to the dealer and the players seated on the table which you have chosen. Remember, when there is the choice of several tables to play at in the casino, there is nothing to stop you watching the tables for a few minutes and picking the one which suits you best. It could be a table which is quieter, or more boisterous, depending on your preference.
Do know if your cards should be handled
There are two different kinds of blackjack games you are likely to find in casinos. The first is handheld games with single or two decks in which the dealer pitches you the cards face down. In this type of game, you are permitted to handle the cards, with one hand. The other type of game, commonly known as shoe games, involves multiple decks and the pitching of the cards face up. In these type of games you are not allowed to touch the cards, and actions such as hitting or standing are done with hand signals. An important part of etiquette is knowing, and remembering, if you are allowed to touch your cards. Of course, if you are playing online then you won't be touching physical cards.
There is nothing in standard blackjack etiquette that prevents you from being a spectator at a table and not playing. This can allow you to assess which tables are 'hot', as well as the kind of atmosphere which each table has. But be conscious that you shouldn't take up the space of someone who actually wants to play - casinos are a business, after all. And as a spectator, you certainly shouldn't try to give any advice or pass comment on proceedings. If you're playing online then some live blackjack tables allow you to watch the action as a spectator before you decide whether you want to join in the game.
Do stack your chips correctly
If you are making a wager which consists of multiple denominations - such as $25 or $10 chips - always put the chips of a higher denomination at the bottom of the stack, with the lower ones sitting on top. If you don't, you may have an embarrassing wait while the dealer stops to rearrange them for you.
Do tip the blackjack dealer
Tipping the dealer in a real-life casino is, of course, optional. You should always use your discretion - but be aware that under the right circumstances, this could be considered an important part of blackjack etiquette. These circumstances are mainly when you are winning - in general, you would not be expected to tip when you are losing.
Don'ts
A definite no-no is holding up the game. That means you should be sure of the particular rules of a table before you join, so as not to disrupt proceedings. If you are a beginner, it can also help to have a sound grasp of the blackjack strategy, so that you aren't taking too long when deciding your next move. Advice on blackjack strategy - including online blackjack - is freely available in our blackjack strategy.
Don't hold the cards with two hands
For blackjack games in which the cards are dealt and pitched to you face down (typically single or two-deck games), you should pick up the cards with one hand rather than two. This is a custom which is intended to prevent tampering or switching of the cards.
Don't hand over your money to the dealer
In land-based casinos, it is important that the security systems can pick up all the cash transactions which are made. That's why you should lay money down on the table surface, rather than pay directly to the dealer. The dealer can then spread the money out and count it in view of the cameras, before designating your chips. Another related etiquette point is to not lay any money down until after the current hand has been completed. Of course, if you are playing online blackjack, you won't need to concern yourself with these parts of etiquette.
Don't offer unrequested advice
The player sitting next to you might ask for advice, but if he or she doesn't, offering tips is considered bad form.
So now you know all about blackjack etiquette. Some of these guidelines won't apply to online games, but are good to know nonetheless if you want to be the best blackjack player you can be. If you are new to the game, some of these nuances might be unfamiliar. It is certainly worth refreshing your memory before taking a seat at the table.