Try Online Poker at Gaming Club Casino
Poker is among the best-loved games at our online casino. The mix of chance and strategy, where you have no control over the cards that you are dealt but you can decide what to do with them, provides a thrill for all players. If you've never played online Poker before, get ready for a new world of fun, and big wins!
The objective in any game of Poker is to build the best possible hand according to standard rankings. At the end of each round, the player who is still in the game with the highest hand ranking wins. The winner gets the central pot of all tablemates' bets. Wagers are supposed to show players' confidence in their hands, but remember that anyone might be bluffing!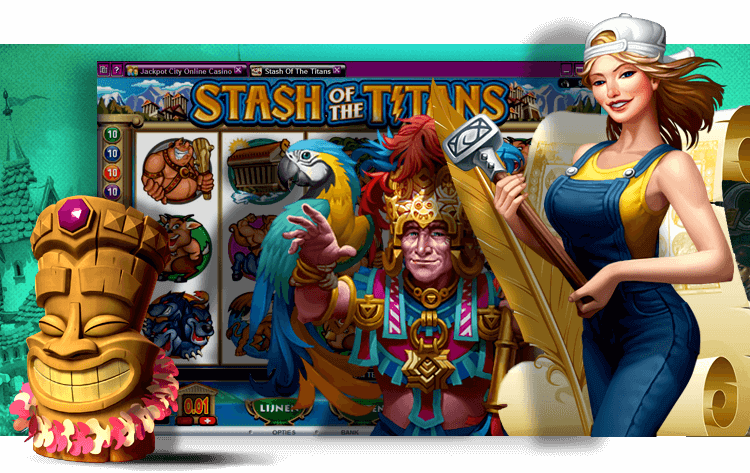 The Most Popular Online Poker Games
The most popular types of casino Poker online are Hold'em and Omaha games. Other variations are based on these 2 games, so it's a good idea to have a basic understanding of them. In both formats, you're dealt cards in a few different stages over a round. As you see more cards at every stage, you can choose to fold or raise your bet to continue playing.
Besides your own cards that only you can see, the dealer also places community cards on the table. Your final hand is made up of a combination of your own and the community Poker cards. In Hold'em games, you get 2 hole cards and your hand can be any combination. In Omaha games, you get 4 hole cards and you must use 2.
How to Play Poker
Wherever you're playing land-based or online Poker remember that bluffing is vital. Bluffing involves misdirecting your fellow tablemates, giving them a false impression of the value of your hand. You do this with the bets you place. For example, if you have a strong hand and will probably win, you'll want others to keep playing and adding their bets to the pot.
In this case, you might try to encourage them to bet more by making them you have a poor hand, and they have a good chance of winning. Of course, if someone does this they may be double-bluffing you because they do actually have a bad hand! Over time, your ability to bluff and detect bluffs will improve.
Online Poker Games at Gaming Club
Besides the usual table card games, Gaming Club offers the simplified poker variations in our live casino sections, and is the best online casino for range and quality of Video Poker variations.
Video Poker is much simpler than the table games, but involves the same hand rankings. Some players use the video version as a way to get familiar with the rankings before moving on to the more complex cards.
A hand of 5 cards appears on your screen, and you have a single chance to exchange as many or as few as you wish to while you try to build the best hand. When you play Video Poker, you'll soon see how it was inspired by the table version. There's even a Texas Hold'em Video Poker option!
Mobile Online Poker
Mastering Poker rules and strategy takes practice, and the more you play, the better you'll get! As you understand the game more, you'll also want to spend as much time as possible refining your skills. That's why we made sure that our mobile online Poker offerings are just as impressive as our desktop online casino games. The controls are responsive, the graphics are crisp, and the functionality is flawless, ensuring you always enjoy a quality gaming experience.
Every spare minute is the perfect opportunity to improve your casino Poker online skills. You'll use the same account to login on your iOS, Android or Windows Mobile tablet or smartphone as you do on your desktop, which helps to make the experience even more seamless.
Enjoy Online Poker At Its Best
If you want to start perfecting your Poker strategy and enjoying these challenging but incredibly satisfying games, Gaming Club is the best online casino for you to do just that. Register your account in just a few moments, and then start enjoying our great selection of Texas Hold'em and other forms of Poker online.
As with all our online casino games, the results of every hand played are certified as completely fair. The game mechanics, special features and generous payouts, coupled with incredible customer service and security, make Gaming Club the obvious choice. Try your luck at landing a Royal Flush. After you've been dealt a hand of Poker cards just once, you're sure to love this endlessly intriguing game!