About Tomb Raider Mobile Casino Slots
Tomb Raider has been popular on many games consoles for the last fifteen years or so and has become even more popular since its introduction to the mobile and Android casino. The Tomb Raider Mobile Slots is a five-reel game with 15 paylines and 75 coins and offers the opportunity to follow Lara through her exciting archaeological adventures. The game features graphics that remain true to the Tomb Raider games as well as the films. There are a number of animated graphics, including Lara Croft jumping across the screen firing her signature guns.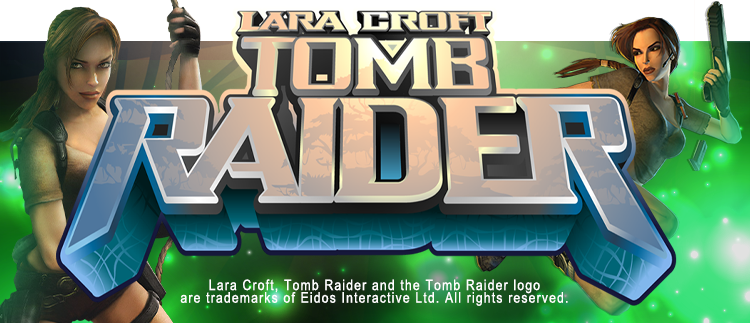 Lara Croft Scatter Symbol
The scatter symbol in the game is Lara Croft in a gold circle and if she appears on any two or more of the reels, there is a bonus to be won. The appearance of three or more Lara symbols activates the free spin feature. This not only automatically triggers ten free spins, but also any payouts during the free spins are tripled, increasing the possibility of a big win.
Tomb Bonus and the Tomb Raider
If three or more of the idol symbols appear, this triggers the Tomb bonus. This game allows the player to select any three, four or five idol symbols from a possible twelve. Behind each symbol there is a random bonus amount hidden and whatever the amount is, this is added to game winnings.
The Tomb Raider symbol acts as a wild and this means that it is able to substitute for any other symbol (excluding scatter and idol symbols) to increase the chances of a winning payline. Other game symbols in the Tomb Raider Mobile Slots include a second Lara Croft symbol, tigers, high cards and puzzle pieces. Players can also choose to stop reels mid-spin with the 'stop' button if so required. With all of these features and the excitement of Tomb Raider Mobile Slots, it is unsurprising why this mobile casino game remains a favourite with players across the globe.
One of the best aspects of playing online or mobile slots would have to be the bonus rounds that one encounters. Mobile Casino Bonus rounds are prevalent in slots games and are known not only to enhance your gaming experience, but to also improve your odds of winning also.