No Deposit Bonuses for All Casino Players
Over the last ten years, the online casino market has grown enormously and the competition to acquire and retain players has become extremely fierce. Online casinos used to rely on having a vast array of games and ensuring that the software was up to date for the latest laptops and mobile devices. Even though this remains relevant, research has shown that players of online slots tend to choose a favourite site and stay with it. This has led to the advent of the no deposit bonus offer, which online casinos are using in an attempt to attract new players.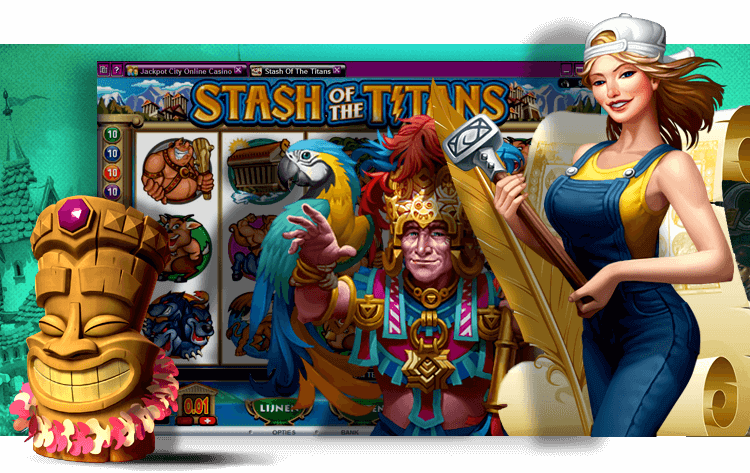 Bonuses for a Limited Period
An increasing number of online casinos are offering large sums of money that can be spent on any game for a certain amount of time. This is aimed at both novice and experienced players, giving them the opportunity to make some big bets with no chance of losing their own money. If a player is lucky enough to win using a casino bonus, however big or small, then they are allowed to keep their winnings up to a certain amount. This is a fantastic way for players to try out various sites without having to make a deposit.
Most first time players are entitled to a bonus of some kind and should today be your first time, rest assured that playing one of our many online slots machine games such as Thunderstruck 2 online slots will mean 100% match up to $200 and in addition to that a 150% match up to $150.
Somthing for nothing?
The lure of something for nothing has always been exciting and a casino bonus in which money is simply deposited in your account is a fantastic benefit. The sums are generally lower than the limited-time bonus, but in some cases can be astonishingly large and can be used at any time over days, weeks and months. A no deposit bonus can be turned into a large amount relatively quickly if you are lucky and it is a fantastic and easy way to improve your skills and perfect your strategies. Some people have won life-changing sums without having to deposit their own money on to a site. Some offers are too good to be true and what is of the utmost importance is understanding the terms and conditions of these bonuses.