Wacky Panda Online Slot
It's often said that less is more. Microgaming's Wacky Panda slot game is full of colourful pandas whilst trimming out all of the complexity common to many modern online casino slot games. As the name implies, the game's theme features pandas, none of which are the typical black and white, and plenty of tasty fruit along with a bamboo forest background.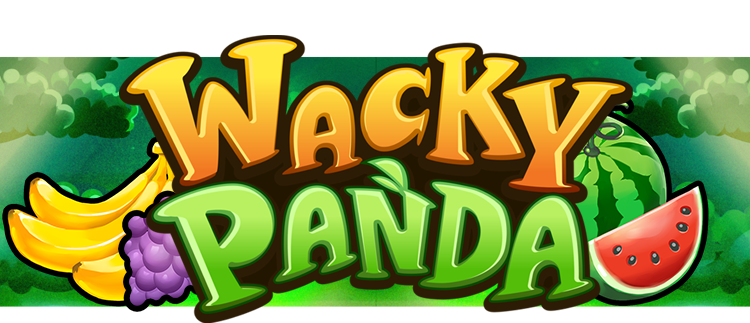 About Wacky Panda Slot
While many modern slot games - particularly Asian-themed slot games - often go a tad overboard in their attempts to recreate traditional themes and motifs from the Orient, Wacky Panda remains fun and easy-going just like its fun-loving animal mascots.
Wacky Panda looks and sounds clean, cartoony, and simple. The game's soundtrack, while not necessarily repetitive, is calm and Oriental-inspired yet varied enough to not distract. Naturally, sound can be turned off if desired.
The jackpot animations build suspense and anticipation as the reels fall into place and give players the satisfaction of achieving a jackpot.
How to Play Wacky Panda
Few slot games are as quick and easy to get into as Wacky Panda. Simply open the client, place bets, and spin the reels. Wacky Panda only has three reels and a single payline across the middle, thus making it a lot less complex than nearly all other online slot games. Moreover, each reel only has a maximum of three rows featuring large, vibrant symbols that make it clear and easy to see all of the game's intense action at all times. In order to win, all players need to do is line up three matching symbols across the game's single payline. The only exception is the game's Wacky Panda symbol, which yields winnings if it appears once, twice, or the game's jackpot if three are lined up simultaneously. This little bear is recognisable by its silly laugh and the watermelon on his head. Other symbols are, as one would expect, pandas, including the crying panda (gold) slipping on a banana peel, the loving panda (purple) with a grape on her head, cool panda (blue) with sunglasses, cute panda (brown) with his tongue sticking out. In addition, the game features colourful watermelons, bananas, and grapes.
Wacky Panda Slot Game Rules & Stats
There's only one way to win in Wacky Panda thanks to its single payline. The payouts on the game's highest bet settings are as follows:
1x Wacky Panda: 30
2x Wacky Panda: 45
3x Wacky Panda: 3,333 (jackpot!)
3x Gold Panda: 900
3x Purple Panda: 360
3x Blue Panda: 180
3x Brown Panda: 120
3x Watermelon: 90 3x Banana: 75
3x Grape: 60
Betting is made simple thanks to the game's easy toggle between small, medium, and high bet coins above the in-game payout table. Bet quantities start at only 0.01 and can go all the way up to 15.00 per spin.
Play Wacky Panda
Sometimes, more really is less. For those looking for a clean, simple, fun slot game that gets straight down to business, look no further than Wacky Panda. It's a popular title in our slot gaming collection and well worth taking for a spin for players wanting a refreshing and easy to play game.
Another great and fun slot game to enjoy, is Silver Fang!