Golden Princess Slot Game
Pre-Columbian Mesoamerican history comes to life with the Golden Princess slot game by Microgaming. Although the mighty Aztec civilisation may have fallen centuries ago, it's alive and well in this beautiful and colourful slot. Golden Princess takes this theme and blends it with plentiful payout possibilities and multiple ways to win.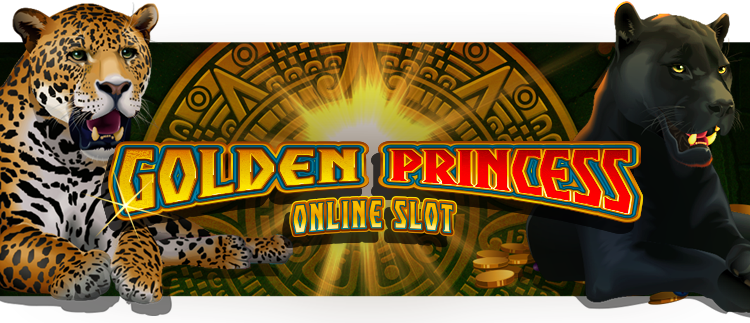 About Golden Princess
The game's symbols are colourful and rich in detail, fitting the Aztec theme nicely. Standard symbols include the 10, J, Q, and K, while the higher symbols feature the mighty puma, the revered leopard, an Aztec Eagle warrior, and the beautiful yet elusive Aztec Princess. All of the common symbols are embossed in gold, detailed with patterns and designs that help them stand out whilst remaining recognisable. As with many of Microgaming's themed slot games, the background and animations don't disappoint in Golden Princess. Reveal three Aztec warriors to reveal a shining golden pyramid, for example. The background wouldn't seem out of place in Moctezuma's Tenochtitlan, the ancient city on the lake now occupied by Mexico City. Music is lacking, but sound effects help to engage players whilst playing.
How to Play Golden Princess
Golden Princess is an easy to play slot game. Players bet on up to 25 paylines and must match sequences of symbols on selected paylines across three rows of five reels. Paylines award payouts according to the in-game payout table. Bets start at as little as 0.12 up to a maximum of 125. This makes Golden Princess an accessible slot game to players of various budget levels. Don't hesitate to play casually, but don't neglect the big winning potential that awaits those willing to bet big.
Golden Princess Rules & Stats
There aren't any rules in Golden Princess that would appear out of place in most other online casino games. Players place bets and simply spin to reveal winning sequences of symbols across the game's 25 paylines.
The symbols payout as follows (for sequences of five similar symbols): Aztec Princess - 5,000 credits Eagle Warrior - 2,000 credits Leopard - 1,000 credits Puma - 400 credits A - 200 credits K - 100 credits Q - 60 credits J - 60 credits 10 - 60 credits Additional features are available which can boost winnings significantly.
Special Features
Don't be deceived by the game's fairly standard looks; it's full of bonus features that can make the gaming experience as exciting (and rewarding) as can be. The game has no wild symbol, but there is a wonderful scatter feature that activates whenever a player reveals three or more of the Chest symbol which clearly shows "Scatter" beneath. Three scatters award 10 free spins, four awards 20 free spins, and five awards 30 free spins. During the game's free spin round, players can multiply winnings by further revealing additional scatter symbols. The game's gamble feature allows you to reveal the mysteries of the Aztecs by providing players with the ability to guess the colour of a card which is then revealed. Successfully guessing the colour awards a 2x multiplier, but also guessing its suit will yield 4x multiplier. This feature enables potential winnings of up to 125,000 credits.
Play Golden Princess
Pick up Golden Princess and try out a few free spins before getting into the real action. It's a fun thematic game with a big winning potential thanks to its myriad bonus features and free spins. Reveal the mysteries of the Aztec civilisation, find Moctezuma's gold, and meet the Golden Princess yourself.