Cash Splash 5 Reel Progressive Online Slot
If you're a fan of classic slot games then you're sure to enjoy Cash Splash 5 Reel. And with the progressive jackpot on offer, the prizes to be won can be truly life changing!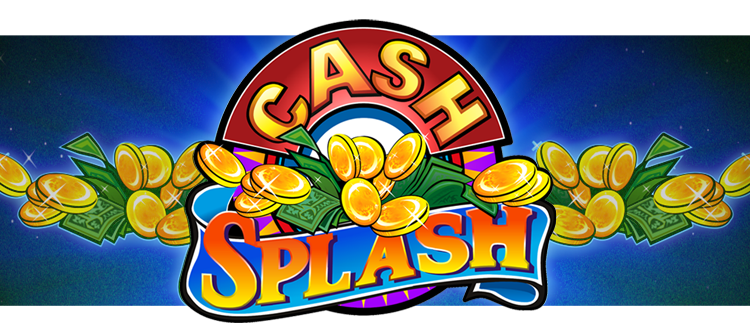 About Cash Splash 5 Reel
With so many themed casino slot games on the market, sometimes going retro is a warm welcome. Microgaming has released two Cash Splash games, of which Cash Splash 5 Reel Progressive is the more popular version, and for good reason. Take an ordinary, 5 reel retro casino slot game and add a progressive jackpot and the incentive to win big will light up the eyes of any aspiring player.
Although there's a decline in the popularity of "fruities," old-school slot games featuring fruit symbols, bells, and BARs, many new players and slot veterans alike can feel nostalgic and right at home in a classic style game such as Cash Splash 5 Reel. The game's aesthetics are clean, clear, and vibrant, with no distracting animations or extraneous detail that would detract from the action.
How to Play Cash Splash 5 Reel Progressive Slot
One of the greatest appeals of retro slot games is that most players are familiar with the symbols and know what to expect. With Cash Splash 5 Reel, players can intuitively join in on the action without having to memorise complex rules or patterns since the game has five reels containing three symbols each and a total of 15 paylines. Place a bet, spin the reels, and aim for the jackpot or just a few rounds of exciting action. As with other casino slot games, players must form a sequence of matching symbols across eligible paylines in order to win the corresponding prize. Symbols include (in descending order of value for a full sequence of five): the Cash Splash logo (the game's wild symbol), the Scatter symbol (the game's scatter), Cash, Lucky 7, BAR, Cherries, and the A, K, Q, J, 10 from poker.
Cash Splash 5 Reel Progressive Rules & Stats
Players should be aware that Cash Splash 5 Reel has a fixed coin bet size of 0.20 and a maximum bet of 3.00. This makes the game slightly unappealing for low-budget players and thus better suited for those looking for higher stakes and risk seekers shooting for the progressive jackpot. The only rules players should know about aside from the progressive jackpot are the game's two special symbols, the wild and the scatter. The wild symbol simply substitutes itself for any missing symbol to complete a sequence. The scatter symbol functions differently than in many other modern slot games by granting a multiplier effect depending on how many scatter symbols are revealed. 4x, 50x, and 250x multipliers are all possible whenever 3, 4, or 5 scatter symbols are found and multiply the stake by that amount.
Special Features in Cash Splash 5 Reel Progressive
There is one special feature in Cash Splash 5 Reel that's sure to draw the attention of high rollers and anyone looking for a big jackpot: the progressive jackpot. This feature is simply a progressively growing jackpot that is updated in real-time at the top of the player's screen at all times.
Anyone playing can win the progressive, but once a player wins, all other players are notified and the progressive jackpot resets. Progressive jackpots are only awarded if players meet certain conditions. They must: Land 5 wild symbols (Cash Splash logo); on the 15th payline (a zigzag across the bottom columns); with the maximum bet placed.
Play Cash Splash 5 Reel
Although Cash Splash 5 Reel is a simple, vintage slot game by its appearances, it awards far more than flavoured bubble gum as in the old days. There are lots of chances to win big, particularly with the game's ever-increasing progressive jackpot. Give it a spin and sign up! For even more Progressive Jackpot fun, you can try out Mega Moolah Isis as well!