Ancient Fortunes: Zeus Online Slot
Vergil warned to beware of Greeks bearing gifts in his masterpiece, the Aeneid, but you really shouldn't worry about winning big with Microgaming's Ancient Fortunes: Zeus slot game. Greek mythology is no foreign concept in online casino slot gaming; in fact, it's one of the most popular inspirations. What sets Ancient Fortunes: Zeus apart from the pack, however, is its vibrant, animated style replete with beautiful graphics, animations, and an exciting soundtrack.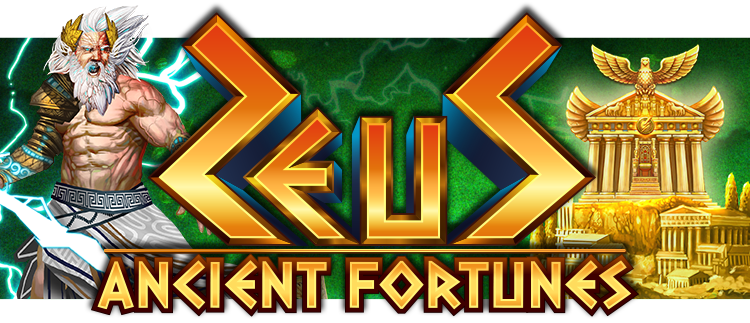 About Ancient Fortunes: Zeus Slot Game
Microgaming struck success with Ancient Fortunes: Zeus for its approach to detail and animation worthy of renown by the gods on Mount Olympus. Since the theme is mythical in nature, a fantasy-like artistic approach defines the game's play area and background with an almost Clash of the Titans feel that's somehow fresh and innovative yet retaining a decades-old, Hollywood-style of grand fantasy films.
In terms of symbols, Ancient Fortunes: Zeus omits the traditional poker high cards and instead opts for large, bulky, stone blocks containing symbols of the gods as well as beasts. When a winning sequence is obtained, symbols light up and animate along with a flash of lightning or the occasional finger of Zeus coming onto the screen with a bellowing "Awesome!"
How to Play
For those new to casino slot games, Ancient Fortunes: Zeus will take some getting used to. Rather than the typical spinning reels, this game uses an array of five "reels," containing three rows each. When a winning sequence of symbols is awarded along the game's 10 paylines (which pay both ways, by the way), the winning symbols crumble away and are replaced by new symbols which can continue granting additional winnings if new sequences are formed. What this means, in essence, is that a single winning payline can potentially result in multiple winnings with high multipliers. The first winning sequence awards a payout according to the payout table at a 1x multiplier, but successive winnings from the crumbled blocks awards 2x, 3x, and 7x, respectively. That's a lot of value for one spin. Symbols include the pantheon of Greek gods, such as Zeus (the game's wild symbol), the Hoplite, Poseidon (blue with a beard), Dionysus (adorned with grapes), Athena, the Vulture, the Octopus, the Lion, and the Caduceus (two snakes entwined), in descending order of payout for a winning sequence.
Ancient Fortunes: Zeus Video Slot Rules & Stats
Players must land a sequence of similar symbols across one of the game's 10 paylines in order to receive a payout according to the payout table. Paylines award winnings in either left-to-right or right-to-left, so there are essentially twice as many potential ways to win. The game's wild symbol is a golden carved stone of Zeus himself, which substitutes itself for any missing symbol to form a winning sequence.
Special Features
The main special feature to note in Ancient Fortunes: Zeus is the presence of free spins, represented by Zeus' Bolt of Lightning. Land three or more of this symbol to win 10, 15, or 20 free spins for 3, 4, or 5 symbols, respectively. During free spin rounds, the multipliers are boosted to grant even higher winnings. The multiplier starts at 3x and successive wins from the same spin grant 7x, 11x, and 21x respectively. When playing Ancient Fortunes: Zeus for the first time, the game's simplicity can be picked up quite easily after a few rounds of play (to see how the Rolling Reels mechanic, the crumbling, works).
Play Ancient Fortunes: Zeus
Ancient Fortunes: Zeus uses a great theme that's brought to life and made exciting to play through the game's vibrant and colourful animations. Easy to pick up and play, this popular video slot is great for players of all experience levels, so give it a spin and find favour with the gods! If you enjoy playing this slot game, you might enjoy 108 Heroes Multiplier Fortunes too!