Canada's Best Online Craps Casino Games
Online Craps is packed with some of the most intensely thrilling casino games action available, but its reputation for complication means many Canadian players shy away from it. Do not be put off!
This is one of the dice-based options you cannot miss out on. Said to have been played by Roman legionaries who used carved knucklebones, it really has stood the test of time. Thankfully, Microgaming's award-winning software does away with bits of dead animal, with actual dice and chips, and with the need to travel any further than your computer. Play securely for real-money payouts at Gaming Club online casino Canada.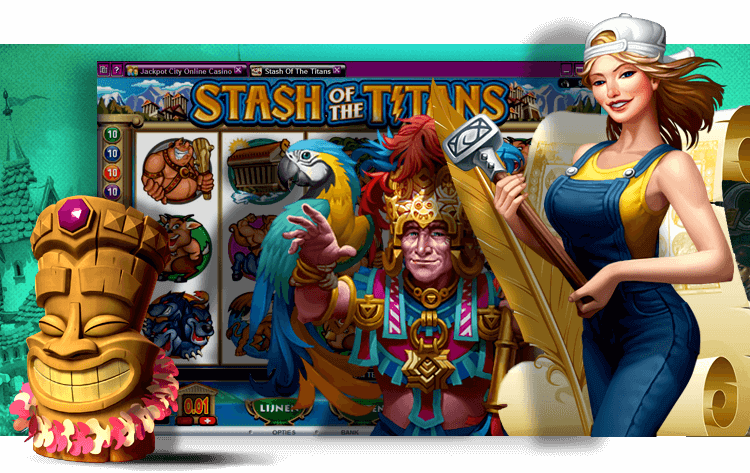 Convenient Quality Gaming
The Craps titles we have in store for you are powered by a software provider that has set the industry standard since we welcomed our first players in 1994. The quality has improved with time, and now offers you arguably the most realistic gaming on the worldwide web.
The lush audio and visuals are true to life, which means you get to play casino games for CA$ in an intense atmosphere, all in the comfort of your own home. Apart from being easy to play, our titles are also fair, as Microgaming's high-tech Random Number Generator produces the results of dice rolls. What's more, they are compatible with Android, iOS, and Windows mobile devices, so you can make deposits, claim a casino bonus, and roll the bones pretty much wherever you fancy.
How to Play Online
On the surface, online Craps gameplay is decidedly simple. The real trick to the game is understanding how its many different bets work.
For starters, however, the basics of playing the game at Canada's best online casino are easy to learn. They include selecting the title you like, adjusting the bet level to your preference, and selecting one of the options on the table's betting track. When you've done that, you can click the play button to throw the dice, and then play your way through the Come and Point phases. What that involves depends on the type of bet you placed. Whatever your choice, it could result in some hefty payouts for you.
Reading the Table
If you are new to playing Craps, your first sighting of a table might leave you wondering if you changed the online casino Canada language option to ancient Akkadian by accident. That's normal.
Of all betting tracks, this is one of the busiest, most complicated. Despite how crazy it looks, there is order to it, and it is easy to learn. Come and Don't Come bets are on the left, Proposition bets based on specific numbers are in the centre, and Pass and Don't Pass bets are on the right. Other options that offer some of the winning chances on the track are Odds bets, associated with Come and Pass options.
The Perfect Beginner's Bet
Craps' many complex betting options means there is a huge amount of the best online casino ahead of you. Start by placing the perfect beginner's bet, and then let your skills grow organically.
The best place to start is a Pass, which is one of the Line bets famous for doubling winning players' money and offering a low house edge. Win it by rolling a 7 or 11. A 2, 3, or 12 will lose the bet, but another result will establish the Point. In that case, you need to produce the Point again before rolling a 7, if you are to win.
Indulge in the hottest action available to players in Canada, with other online games like Online Roulette or Online Keno. Sign up at Gaming Club, make a deposit to claim a massive casino bonus, and get set to roll the bones for real money.