Exclusive Live Caribbean Stud Poker Casino Games
Live Caribbean Stud Poker offers players the cool, relaxed, laid back experience, you would expect from an island escape, and the vibrant, fast paced action you want from a Live Poker game!
With Live Caribbean Stud Poker we have skipped the frills and frippery to bring you a stylish, stripped down casino game. But don't for a minute think our Live Caribbean Stud Poker will bore you. We have added ample excitement with alternative bets so that every one of our player's moods is catered for.
Sit back, relax, and simply raise or fold, or enjoy our unique and exclusive side bets to win big.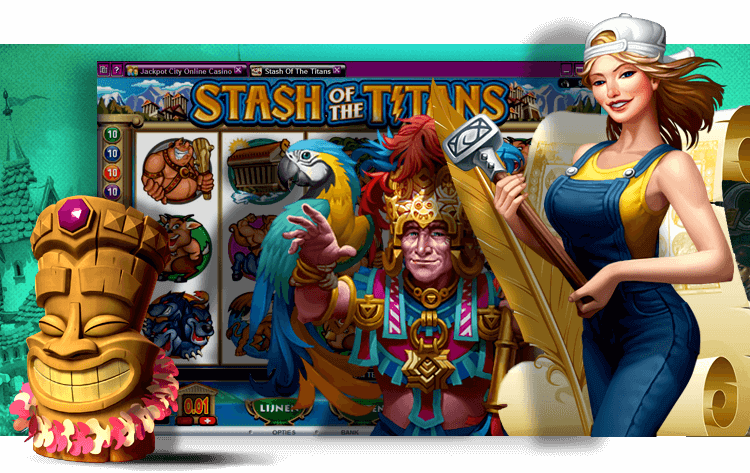 How Much Action Do You Want?
With Gaming Club's Live Caribbean Stud Poker you are playing against our real dealers and not the other players.
If you want to enjoy a simple casino game, then Live Caribbean Stud Poker is for you. No need to bluff, you only need to choose to raise or fold.
In the game you and the dealer will each receive 5 cards, all face up, and the dealers face down except their fifth. The dealer's 4 face up cards will only be flipped at the end of the round to see if you win or lose. You have only one chance to take the house, so make your choice carefully.
Your hands will be dealt once, right at the start, rather than in stages. Should you choose to raise you must place another bet, or you can stand to see the dealers hand.
Big Wins with Live Caribbean Stud Poker
Don't be fooled by the simplicity of this casino online game. Live Caribbean Stud Poker gives you many more chances to win. Not small amounts either, but big, big, money. If you are prepared to bet on the side you can maximise your chances of striking it rich too.
The 5+1 Bonus Bet is a side bet with potentially 1000:1 odds! You will try to beat the dealer's hand with the combination of your five cards and the dealers first face up card. You win if you have Three of a Kind or better, regardless of what the dealer holds. 1000:1!
It is the Progressive Jackpot you really want to go after. This Live Caribbean Stud Poker Jackpot's value grows with every round. A Royal Flush is what you will need to take this payout to the bank, but the opportunities don't stop there. A Three of a Kind, Straight, Flush, Full House and Straight Flush all qualify you to win many fixed value, real money jackpot payouts.
Get Lucky with Live Casino Games Online
To stand your chance to win that Live Caribbean Stud Poker Progressive Jackpot, register with Gaming Club Casino. It's fast and simple, and gives you access to our many other Live Casino Games too. Play Live Blackjack, Live Roulette or Live Baccarat, or enjoy the thrill of online slots with us too.
Discover an online casino Ireland experience that will keep you coming back for more, Our top class online casino, Live Dealer, slots, Blackjack online and other casino games always up the ante, and our Live Caribbean Stud Poker is a great place to start!
Play at Our Casino Online Anytime You Choose
With us you can enjoy Live Poker any time you desire. Gaming Club Casino's fully trained Live Dealers are available when you are; and are waiting to welcome you to their table.
Using only the best technology from Evolution Gaming, all of our Live Casino Games are live streamed in high definition straight to you. With quality so perfect you will feel like you are seated at an actual table from the comfort of wherever you choose.
Perfect on phone, tablet or PC every time, Gaming Club offers the only the finest in Live Caribbean Stud Poker online