Live Casino Ultimate Texas Hold'em
We're proud of everything we offer at Gaming Club Casino. Players in Ireland can enjoy gorgeous graphics and animations that bring Roulette, Blackjack, and other games to life, with certified Random Number Generation that ensures the results are safe and fair.
When you're in the mood for something even more engaging than usual, however, you have to try our live dealer casino games. Instead of using software to simulate the action, real equipment is operated by expertly trained dealers.
You watch events unfold in front of you, via high-quality video streaming. With everything happening in real time and being able to interact with your host and fellow players (via live chat) you'll feel as if you are in a world-class land-based casino. This is truly as immersive as online gaming can get!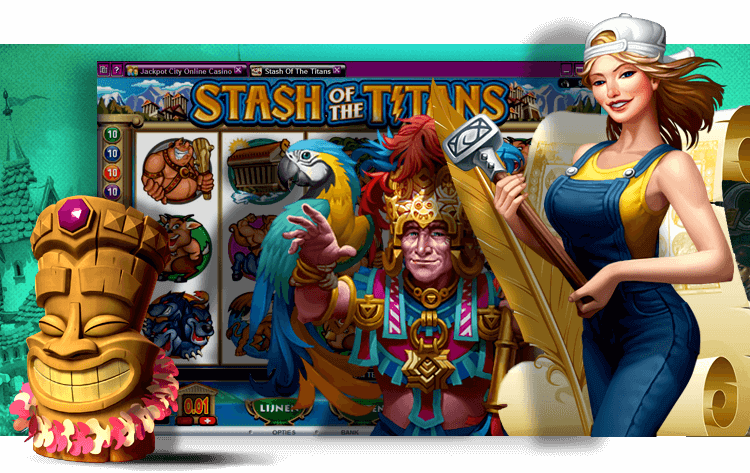 Powered by the Best Software
Any live dealer game at an online casino will be entertaining, but at Gaming Club they are the best that you'll find in Ireland. We chose Evolution Gaming to power all our live games, including Roulette and Live Ultimate Texas Hold'em.
The features that make Evolution Gaming so great work especially well with the Ultimate Texas Hold'em casino games. Side bets add even more excitement, and wide betting ranges accommodate the different budgets of those who will want to play.
The gorgeous hosts have received special instructions on interacting with players via video camera. Since you are going against them only and not against other players, as you would in land-based Poker or Blackjack, this is especially important. And, of course, the possible payouts are everything you could want from a casino online.
Playing Live Ultimate Texas Hold'em
These games are not that different from the original, except that you are not facing any other players. This removes your need to bluff, or to try understand the bluffs of anyone else. Without these challenges, gameplay is a little easier. That makes this the perfect setting to get used to the rules, or to try out any new tactics.
The first thing you need to do is place a Blind, and then an Ante Bet. After this, you and the dealer will each get 2 Hole Cards. Then, in a stage called the Flop, 3 Community Cards will be put down. After this, another 2 Community Cards are dealt.
Your next move is to make a Play Bet. You can do this at different times during the round. At each point, the risks and potential returns are different. The earlier you do it, whether at our online casino or anywhere else, the higher the odds and the payoff. Your options are:
Before the Flop, after you have seen your hand
After the Flop, before the fourth and fifth Community Cards are put down
After you have seen the fourth and fifth Community Cards
If you don't make a Play Bet at any of these times, you have to Fold and forfeit your Ante. If you do place a Play Bet, at the end of the round the dealer has to qualify by holding at least a Pair. In cases of no qualification, your Ante is returned to you. You also get some of your Blind back, as determined by specific paytables.
Comparing the Poker Hands
If the dealer does qualify, your hand is combined with the 5 Community Cards. The best Poker hand that can be made from the 7 combined cards is determined. The same thing is done with the dealer's cards, and the 2 resulting hands are compared.
If yours is worse, you lose everything; if it is better your Ante and Play are returned 1:1. Part of your Blind is also returned, according to the same paytables as and when the dealer fails to qualify. Are you intrigued yet? We thought so! Play Live Ultimate Texas Hold'em with us, for some of the greatest times you'll have at a casino online.