Live Casino Hold'em Poker
Live Casino Hold'em is one of Gaming Club's most popular offerings. Players in Ireland seem to love it, and once you've tried it we think you will see why. Like Roulette, Blackjack, and our other live casino games, this one is powered by the highly respected Evolution Gaming studio.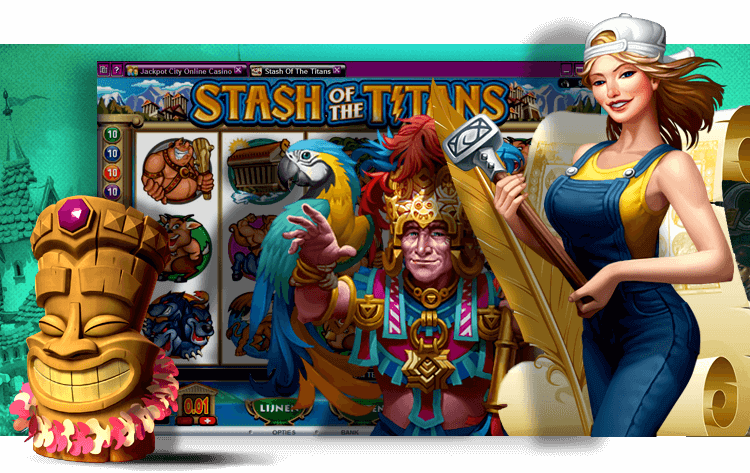 Why Do We Choose Evolution Gaming?
Why have we chosen Evolution Gaming for every single title in our live dealer section? Simply put, because we feel that they are the best in the business. Of all the software developers that could power a casino online, this team offers the greatest hosts, video streaming, and special features.
And we're not the only ones who think so! Evolution Gaming has won numerous awards since first being established in 2006, and is recognised around the world as the leader in the live dealer casino software industry.
The developer also offers exciting side wagers, wide betting ranges, and huge payouts. The dealers themselves are the most gorgeous you will find, and they are all specially trained in interacting with cameras so that they can engage with you very authentically.
To top it all off, you can interact with other players via the Live Chat feature, and the games are streamed from opulent studios or special areas within gorgeous land-based casinos. They really are everything you could want when you are playing at a casino online.
Playing Live Casino Hold'em
These games are, essentially, simplified versions of Texas Hold'em Poker. There are fewer rounds, and you are facing the dealer only, rather than other players. This gives novices a chance to get familiar with the rules. More experienced players are able to practice new strategies. Either way, you'll enjoy the casino games thoroughly in their own right, and be more prepared when you get to play Texas Hold'em.
The first thing you need to do is place your Ante Bet. Once you've done this, you and your table host will both get 2 Hole Cards. At the same time, 3 Community Cards will be put down. These will face up, so that they can be seen by everyone. Now you need to decide whether to Fold or place a Call Bet.
If you Fold, you forfeit your wager and the round is over. If you Call, you must bet at least twice your Ante, and 2 Community Cards are dealt. At the same time, the dealer's hand is revealed. This has to qualify by holding a Pair of 4's or higher.
If the hand doesn't qualify, your Call Bet pushes. You are also given something on your Ante, calculated according to your own cards. If the dealer does qualify, the round continues. Both your hand and your host's are evaluated in the following way: The 2 Hole and 5 Community Cards are combined, and from this group of 7 the best 5-card Poker hand is determined. These hands are then compared.
Claim Your Share of Phenomenal Payouts
At our online casino, if the hands tie both your Ante and your Call wagers will push. If your hand is better and you win, your Ante is paid out in the same way as when the dealer doesn't qualify. Your Call is returned 1:1. If you lose, of course, you get nothing.
The simple rules of this Poker variation make it simple to learn, but it is tantalising enough to make it very difficult to stop playing! You'll love chatting to other players and getting advice from your friendly hosts. Enjoy it best, along with Roulette, Blackjack, and other live tables, at our online casino.