Unleash Progressive Jackpot Slots Power
A top-quality online slots experience relies on winning potential as much as graphics and bonus features. You won't find bigger opportunities to win in Bermuda than those offered by the progressive jackpot slots at Gaming Club Casino. With action, thrills, suspense, and a whole lot of fun, they have got it all.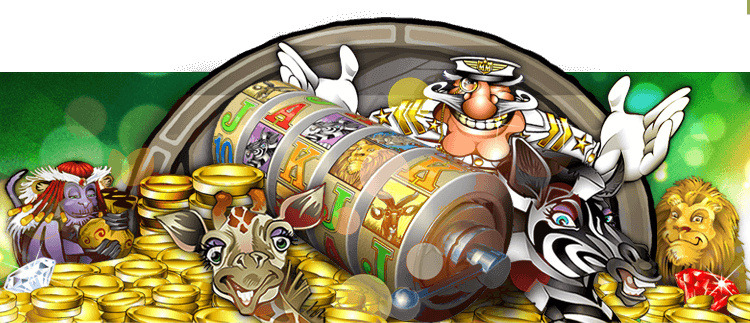 Real Chances to Win
Thanks to Microgaming's cutting-edge online casino software, the progressive jackpot slots you can play with us offer you real chances to win. Rather than being frustratingly unattainable, the provider's tried and tested RNG ensures the huge winnings up for grabs could be yours at any moment.
You get fair play all the way at Gaming Club Casino. This is as true for the top-rated titles in this category as it is for all our other slots and games. What's more, you also get to enjoy the first-class entertainment in Bermuda without any hassles on computer and Android and iOS mobile devices. You could be at home, at the bar, or even on the beach, when a spin of progressive jackpot slot reels changes your life.
How Progressive Jackpots Work
Whether offered by a specific slot, or by several slots connected by a network, progressive games work the same way. They launch with a seed amount, which gets progressively bigger while you play.
This happens because a percentage of every bet is fed into the seed amount. Given the tremendous popularity of Gaming Club Casino, our progressive jackpots climb to incredible heights very quickly. Do not be surprised if you see some of our titles offering millions. When we say you could win the payout of a lifetime, we mean it!
The Best Games to Play
Whatever type of action you are in the mood for, you can find progressive jackpot slots in our collection that are sure to satisfy you. Give them a try, and see how you fare.
A variety of themes, as well as special features such as multipliers, Free Spins, and Wilds, put all sorts of action and entertainment experiences in easy reach. Among the titles we recommend for Bermudan players are Mega Moolah, Treasure Nile, Major Millions, and Cash Splash.
Tips For Playing
By now, you might be wondering if there are any hints, tips, or strategies that can help you improve your chances of landing a massive progressive jackpot here at Gaming Club Casino. We've got good news for you.
As with other almost all other online slots, there are no strategies that can guarantee a win. However, it is important to remember that, when playing some titles, you will be eligible to win only if you place the maximum bet allowed by the game. If not, you still stand chances to win some of the hefty standard payouts, but the progressive jackpot will remain out of reach.
Check out what is required before you start playing, and ensure you put yourself in line to win big!