Luscious Online Roulette for Bermuda
So captivating and entrancing is Roulette, legend says François Blanc bargained with the devil to learn the secrets of its wheel centuries ago. Find out why Blanc went to such chilling lengths to master a game that stands proudly apart from all other casino games at Gaming Club!
The action it offers is nothing less than luscious. From opening bet to cash out, online Roulette is a sumptuous feast of suspense-filled action. Powered by Microgaming, our online casino for players in Bermuda offers the best games to experience it all for yourself.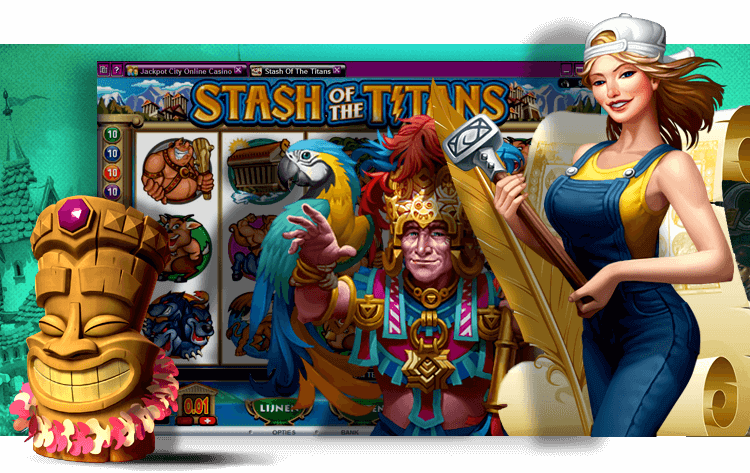 What Roulette is All About
There is a good reason the famous favourite choice of millions of players around the world is named after the little wheel. The tables' centrepieces are integral to the game.
The bets you place by moving your chips onto areas on the betting track actually refer to the wheel pockets, which are coloured either red or black, and are marked with a number from the range between 1 and 26. You will also see at least 1 green pocket on each wheel. The green pockets are marked 0 or 00.
Some of the bets, such as those on the inside of the track, are difficult to win because of the odds they offer, but other than that, there is nothing difficult at all about Roulette casino games. They arguably require little more from you than online slots do, less than online Blackjack does, and yet they still deliver action, entertainment, and possibilities that are sure to get your pulse racing.
Improving Chances of Winning
Sympathetic players might argue that Blanc was forced to make his spooky bargain because he realised there was no way he could use strategy to beat the wheel. It may also have been that he is said to have been one of the early casino owners who introduced one of Roulette's most significant changes since is reputed accidental invention by scientist Blaise Pascal.
Whatever Blanc's story, those players at our online casino for Bermuda are right – strategy will not help you, regardless which of the variations you play. However, your hopes of improved winning chances are not entirely dashed!
The European variation's house edge is the lowest of them all, which means it can work in your favour. Place outside bets (those on the outer edge of the track, such as Red/Black or Odd/Even) when you play it at Gaming Club, and enjoy almost 50/50 chances of winning. You can also use a betting system such as the D'Alembert or the Martingale to try maximise any payouts you do win.
European, French, American Roulette
You will notice that most of the online Roulette casino games at Gaming Club are different editions of the iconic European, French, and American variations. Even titles such as Premier, Royale, and Multi-Player Diamond Edition are based on the classics.
Each may have a few unique rules, but the real difference is found on the tables. The European and French variations have in common a 0 pocket. The wheel of the American variation has 0 and 00 pockets.
There are other differences as well, such as French online Roulette's special bets, usually shown on a smaller, secondary track, as well as its La Partage rule. The rule means that, if you lose an even-money bet because the ball has made a 0 pocket its home, half your bet is returned to you.
Enjoy the Best at Gaming Club
Make your first deposit if you want to play Roulette for real money at Gaming Club. In addition to marvellous chances of winning, you also get fantastic bonus offers and other promotions of which to take advantage!