New Zealand's Top Online Scratch Cards
Scratch Cards first appeared in the mid-80s, and their potential for awarding instant wins have made them popular ever since. Play the best available in New Zealand at Gaming Club online casino!
Cards were initially manufactured from paper-based card and an environmentally unfriendly coating, which was later changed to something far better for the planet. Internationally renowned pokies software provider Microgaming created the first online versions in the mid-90s, which does away with the need of trekking to a vendor and fiddling about with bits of cardboard. Instead, you can scratch for payouts to your heart's content with us on computer or even mobile whenever you feel like it.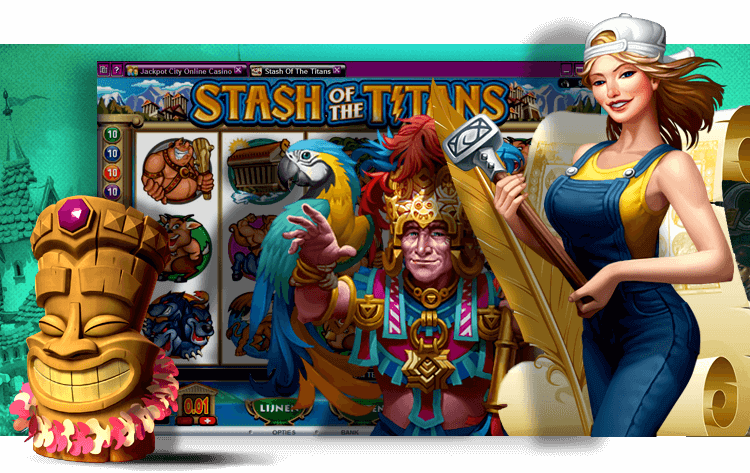 Possible Instant Wins
Microgaming's top-quality Scratch Cards are more than convenient. They are generous, too. Like many of the provider's casino games, most boast a RTP greater than 97 percent, and unlike many hardcopy cards, pay out winnings instantly.
It's true. If you win one of the big prizes offered by some hardcopy cards, it is paid out in instalments over a period of years – yes, years. However, win when online gambling with us, and the amount will reflect in your balance immediately. You get instant action, instant thrills, and if you're lucky, instant rewards. What more could you want?
How Cards Work Online
The Scratch Cards you can find at our online casino come in a variety of themes and styles, but the basics are the same. Remove the covering from the symbols, and if you find the required number of matching symbols, you win.
If you have never scratched them online before, by now you are probably wondering how it gets done. Don't worry, we do not expect you to wreck your monitor with fingernails, coins, or keys. A click or two of a button is all it takes to find out what the covering is hiding, just like a click is all you need to spin pokies reels and land symbols to win some of New Zealand's biggest jackpots.
Scratching Cards With Us
To play Scratch Cards for real money with us, you first need to sign up for an account if you have not already done so. You can then make a deposit using our encrypted banking service, and choose the card you want to play.
Check the size of the bet before you start playing. If you would prefer to place a lower or higher one, make the necessary adjustments using the controls. Click the play button, and watch the coverings slide away to reveal what they conceal. Find a symbol combination that matches one on the pay table, and win the amount shown. Who would have thought that online gambling thrills could be so easy or so convenient to enjoy?
Superior Game Software
We are proud to say that our Scratch Cards are part of the superior experience powered by Microgaming since 1994. Ours was arguably the first true real-money gambling site, and it is not by chance that we have continued to go from strength to strength.
The casino games we offer are a big part of our success among Kiwi players, and it is easy to see why when you play them. The sounds and visuals are out of this world, the playing action flows smoothly on computer and mobile, and an independently certified Random Number Generator ensures every bet you place might be a winning one. What's more, our site is licensed and endorsed by eCOGRA, and offers 24/7 support.
Enjoy a whole lot more action and excitement when you start playing for NZ$ with us by making a deposit to claim a generous welcome bonus. Discover New Zealand's best at Gaming Club.