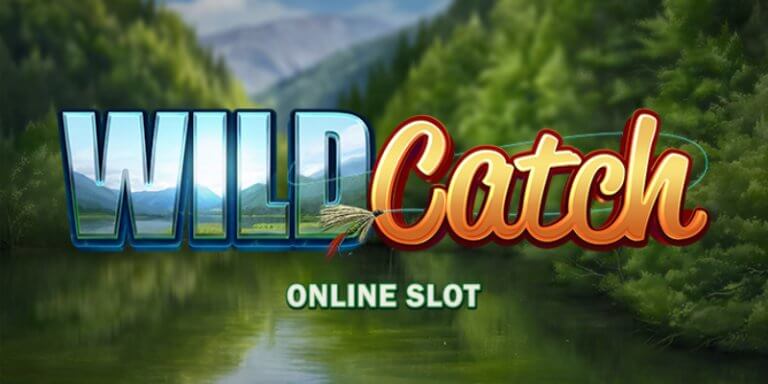 Source: Microgaming
If you are the sort of player who likes the great outdoors and perhaps plays a mobile casino game when they are out and about, then Wild Catch is likely to fit the bill. After all, with so many casino mobile options around these days, one that evokes outdoor pursuits is ideal for roaming around with. Few other games for mobile casinos in Canada are quite as outdoors-orientated as Wild Catch is. The game features anglers, backwaters, lakes and various baits. And there are some great prizes that you can win, too. So, if you are looking for a game coming at the video traditional slot from a slightly new angle, then this is one to check out in a bit more detail. Let's get the basics covered first.
Wild Catch – Game Design and Play
Designed by Stormcraft Studios for Microgaming, Wild Catch looks bright and breezy, as if you are setting out to your favourite fishing location on a summer's day. The graphics are rendered very accurately and this feels like a sophisticated video game from the moment you begin playing. The aspect ratioused is 16:9 so it works well on all types of mobile device, from smartphones to tablets. You could, of course, also play it just as easily at home on a desktop computer but the designers have very much kept the mobile gaming market in mind.
Wild Catch features five reels arranged over five rows which is more than many online slot games. The game offers a total of 50 different paylines which is huge. These run from left to right usually but scatter symbols mean they can flow in any direction. As usual, paylines pay per line but only the highest possible one will pay out.
In fact, there are also three different in-game jackpots you can win. Wild jackpots will allow you to gain a prize that is 2,000 times your original stake. Players should also know that the game comes with a high volatility but, unlike many other mobile casino games, the volatility alters depending on the choices you make. You can choose which jackpot to play for; wild, silver or bronze, for example.
Features in Wild Catch
The next thing you will want to know about this game is the features it has. In Wild Catch, there are plenty of them. To begin with, in the base game there are Rolling Reels and Free Spins. When this happens, you can be awarded consecutive wins multiple times. As winning symbols are removed during this feature, they make way for new ones which potentially allow you to keep winning. Free Spins are triggered by getting at least three scatter symbols in the base game. You can alter the volatility when you get free spins. The more spins you take, the lower the volatility. Conversely, the fewer you choose, the bigger the potential prize might be.
In addition, players can get wilds in Wild Catch. The name of this feature is Splashing Wilds. They appear at random in the base game but will only ever appear on one of the middle three reels. You get a guaranteed win with a Splashing Wild. The affected reel will always stay wild for the ensuing turns as the feature plays out. Bear in mind, however, that while Splashing Wilds are in operation no scatters will appear.
Is Wild Catch a Mobile Casino Game to Try Out?
It won't just be people who fish for a hobby who will be interested in Wild Catch. It has a much broader appeal, especially for people who like well-designed games with atmospheric and naturalistic graphics. The altering volatility also means that it stands out from many other slot machine games, putting more control in the player's hands just as you would have if you were trying to reel in a big catch at the lake.
With the various multiplier trails that are possible to obtain in Wild Catch, the highest potential payout would be 9,000 times your stake, a statistic that is certainly worth noting. The game has a payout ratio of 96.3 per cent and a total hit frequency that is a little over 29.5 per cent. With figures like those, it is worth a quick spin at least. You might even end up playing it on your next fishing trip!