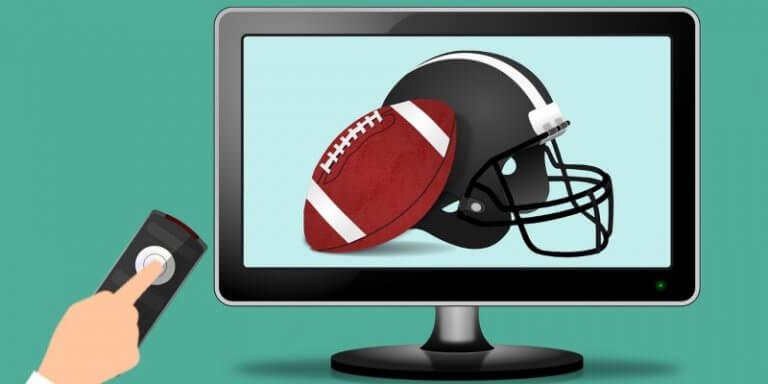 Source: Pixabay
Sometimes there is nothing more motivating than a great sports documentary; watching some of the world's greatest athletes overcoming obstacles to rise to the top – or sometimes fall – can be a great way to inspire yourself to do better in whatever you do.
Whatever sports they like best, fans have a huge range of options when it comes to entertainment, from watching sporting events themselves to reading autobiographies of their favorite stars and playing sports themed online slot games like Football Star and Centre Court, as well as catching these incredible documentaries.
So here are 11 of the greatest sports documentaries out there, some of them inspiring, and all of them gripping.
1. OJ: Made In America
OJ: Made in America is a 2016 documentary made by ESPN released as a five-part mini-series about OJ Simpson, the American football star who was tried and acquitted for murder, before later being charged and imprisoned for armed robbery. It won an Oscar for the Best Documentary Award and has received overwhelmingly positive reviews from critics. This is one to watch both for sports fans and true crime lovers.
2. When We Were Kings
When We Were Kings is a 1996 documentary focusing on the famous World Heavyweight title match between boxers Muhammad Ali and George Foreman – a man now more famous for his grills. The fight took place in 1974, and the documentary covers the run-up to the fight and the fight itself and deals with subjects of race, struggle, and of course, boxing. It boasts a 98% score on Rotten Tomatoes and is no doubt one of the best films about boxing ever made.
3. Senna
This moving documentary about F1 racing star Ayrton Senna spans Senna's rise from the 1984 Brazilian World Cup until his untimely death at the San Marino Grand Prix in 1994. The film's focus is on the rivalry between Senna and another driver, Alain Prost, but the true impact comes from the inevitably tragic ending we all know is coming. Senna won multiple awards, including the BAFTA for Best Documentary.
4. Undefeated
One of the most purely inspiring films on the list, Undefeated follows the Manassas Tigers of Memphis, a high school football team, attempting to win a season after years of consecutive losses. Even the most sceptical viewers will be rooting for the team by the show's finale. Undefeated won the Oscar for Best Documentary Feature, proving just how good it is.
5. The Last Dance
The Last Dance is a 2020 TV series produced by Netflix and ESPN films. The series covers the career of Michael Jordan, building up to a focus on his final season playing for the Chicago Bulls. The series shows never before seen footage of Jordan playing with the Bulls, and offers a unique insight both into the man himself and the world of professional basketball. There is so much drama in this documentary, every episode will leave you wanting more.
6. Icarus
Icarus is a gonzo-style documentary which follows documentary maker Bryan Fogel's exploration of doping in amateur cycling – or taking illegal performance-enhancing drugs – and uncovers an international doping scandal in the meantime. Icarus offers viewers an insightful view into amateur cycling as well as a critical look at the seedy underside of the sport. This is another Oscar-winning documentary and combines the drama of sports docs with the intrigue and mystery of classic true crime.
7. Sunderland Till I Die
This sports documentary revolves around the English football club Sunderland F.C. The first season of the documentary follows the club just after they've been relegated from the Premier League, with the second following on from this. Sunderland Til I Die is a clever exploration not just of Sunderland F.C. but of English football in general and the culture which surrounds it. It's a documentary which might also manage to convert a few local northerners into Sunderland fans yet.
8. All Or Nothing: New Zealand All Blacks
All or Nothing: New Zealand All Blacks offers viewers an exclusive behind the scenes look into New Zealand's most famous professional rugby team. The series, produced and streamed by Amazon Prime, follows the team over the course of a year with a particular focus on coach Steve Hansen's impressive training methods. The documentary also gives viewers an insight into how the team's top players balance the demands of being top athletes with family life and other commitments. This is a fascinating watch and a must-see documentary for sports fans.
9. Killer Inside: The Mind Of Aaron Hernandez
It's back to Netflix for Killer Inside: The Mind of Aaron Hernandez. This is a 2020 documentary about Aaron Hernandez, a former American football player and a convicted murderer. The series focuses largely on the murder and trial, which makes it feel a little closer to true crime than sports, but there is a lot of coverage of Hernandez's football career throughout the documentary. The documentary's strength is the sheer amount of archival footage the filmmakers managed to amass before editing together this impactful and disturbing film.
10. Last Chance U
Last Chance U is another Netflix series focusing on American college football teams, though this one revolves largely around smaller teams yet to make it big. This documentary taps into the deeply human desire to root for the underdog, with viewers being carried along on a truly moving journey which promises laughter, tears, and cheers. Last Chance U has been successful enough to run for four seasons, with a scripted drama based on the show scheduled to begin filming soon.
11. Ice Guardians
This 2016 feature documentary is all about the rather strange and unusual concept of ice hockey enforcers, also known as goons. Ice hockey enforcers are players whose unofficial role it is to deter or respond to dirty play by opposing players, usually by fighting the offending player. Not only do ice hockey enforcers have one of the hardest jobs on the team, but now they're also struggling for the existence of their role. Ice Guardians is a highly entertaining and insightful look at the NHL and ice hockey, and it was listed as Sports Illustrated's Best Film of 2016.